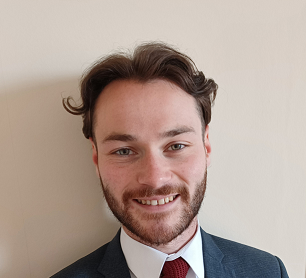 Charlie Murphy (housing graduate)
After finishing University, I was unsure where I wanted to begin my career. I did know that I wanted to work somewhere I could continue to develop my interests in social issues and in a role where I could make a genuine difference in people's lives.
When I researched the Ignite Graduate Programme, it felt like the ideal opportunity to put my interests in helping people and supporting communities into action. Having the opportunity to work in a frontline role as part of the graduate programme allows me to engage with customers and gain an understanding of what is involved in providing services that make a difference.
Throughout the recruitment process, the communication from Wheatley was proactive and made you feel valued. Getting to meet leaders across Wheatley Group also highlighted how much they value the graduate scheme and its importance in the company's future.
Starting as a housing graduate during a pandemic and a lockdown has been challenging at times. However, the planning, organisation and virtual training sessions have allowed me to understand what is required within the role. Every day presents an opportunity to engage with and help the diverse customer base that Wheatley works for.
Housing is a key issue within our society and one that we need to get right if we are to see improvements for the most vulnerable. Working with Wheatley Group on the Ignite graduate programme is an opportunity to be at the centre of this.