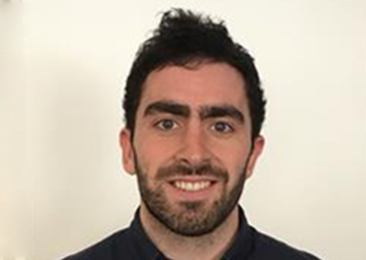 Dughall Thomson
Cube Housing Officer
As a graduate you're told the world is your oyster. But knowing where I didn't want to work was as important as where I saw my future career.
My degree in German and Politics from Glasgow University and my Masters in Political Research from Strathclyde University opened many different doors.
But the values of the organisation, and what it stands for, was as important to me as the financial rewards.
A graduate training programme for a multinational bank wasn't for me. I wanted a graduate scheme which interested me and would be wide-ranging and a stepping stone.
My background in politics and policy meant I had an understanding of the housing sector in Scotland as it's been high on the political agenda.
The opportunity to work with Wheatley Group was a perfect fit.
I started at YourPlace Property Management – part of Wheatley – finding out about the factoring side of the business. Since then I've worked across the business learning new skills, meeting new people and gaining new experiences.
I've spent time working as a Housing Officer for Dunedin Canmore in Edinburgh and GHA in Glasgow. I'm currently a Housing Officer with Cube in Broomhill, Glasgow.
Wheatley gives you the opportunity to move across the business and develop your learning and challenge yourself.
University provides you with the theory, but working with Wheatley gives you the first-hand experience. Sometimes it reinforces the theory, other times it challenges it.
If you're looking for a rewarding career and ready for a challenge then Wheatley is for you.