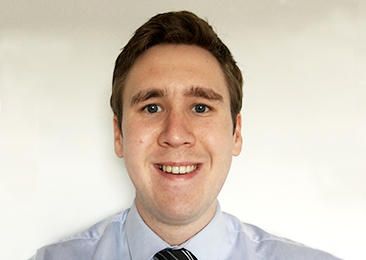 Kenny Nimmo
Trainee Procurement Advisor
I had a big career decision to make after graduating with a degree in Law from the University of the West of Scotland. At the age of 22 I had to choose whether to continue studying to become a lawyer or to apply for graduate programmes and move into the workplace.
Three years later I'm at Wheatley Group and I haven't regretted this decision for a minute.
There were other graduate schemes advertised after I left university. I was keen to work in the public sector and looked at programmes offered by the NHS and councils.
But Wheatley's graduate programme felt different to the others. It was more exciting. It was still a young organisation back in 2016 and was full of great ideas and ambition.
Wheatley was on a journey – and I knew I wanted to be part of it. I didn't want to be a number lost in a massive corporate organisation.
We were told graduates at Wheatley would hit the ground running. They would be trusted and empowered. They would be supported at every step.
From day one at Wheatley this was the case. I started off in the Projects Services Team in the IT department. I was given my own projects to run and deliver results. If I ever needed advice or support it was always there.
In my second year there was an opportunity to join the Procurement Team as a trainee advisor. It's a fantastic job and I'm learning every day. It's a great team to be part of as you get to see every part of the business, from a new IT program to the new-build homes.
There are also great benefits from being part of Wheatley. The starting salary is up there with the best in the country. I also use the dental plan and I get 50% off my gym membership.
Where else would you get to chance to shape your own career and get so many benefits at the same time?