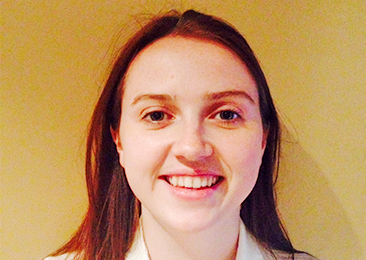 Laura Crumlish
Programme Officer at Wheatley Foundation
I graduated with a Master of Arts in Philosophy from Glasgow University back in 2015. Philosophy was one of my favourite subjects in school and I knew it would open career doors, but I didn't have a two, five or even 10-year career plan.
Like many other graduates, I started looking at job opportunities when I left university.
At this point I came across the GEM programme. It offered a wide range of jobs and learning opportunities across the housing sector. This is when I found out about Wheatley Group.
I didn't want to be part of a large corporate company which put money ahead of everything else. I wanted to be part of an organisation which had strong social values - a company with people rather than profit at its heart.
Wheatley is an organisation with a social conscience embedded throughout. It encourages staff to change lives and communities for the better. This really appealed to me.
Another key reason was the learning opportunities. Wheatley offers so many different experiences and careers from housing and care, HR, legal, IT and so much more. There really is a career to suit everyone.
The benefits to staff are also fantastic. There's a health plan, flexi-time and a shopping discount scheme.
I'm now working as a Programme Officer for the Wheatley Foundation, the Group's charitable trust. The Foundation supports 10,000 disadvantaged or vulnerable people in our communities every year. It's a fantastic place to work.
I may not have had a long-term plan when I left university, but I already know I'd love to be here for years to come.