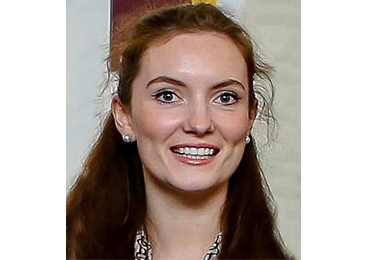 Niamh Flannigan (housing graduate)
Housing graduate – Dunedin Canmore housing officer
After leaving university you have so many different options.
A graduate programme was always my first choice.
You constantly learn, it opens up new opportunities and you get pushed. I wanted a mentor and a cohort of like-minded people, both professionally and socially.
Graduating in History from the University of Glasgow in 2019 opened up many doors, but I didn't have a clear career path.
I wanted to find a graduate scheme which matched my interest in social issues and politics.
I'd also specialised in social history at university and my dissertation focused on multi-storey flats in Glasgow. They are a big part of Glasgow's history and I wanted to explore the sense of community around them.
The opportunity to join Wheatley's Ignite Graduate Programme and be part of housing sector caught my attention.
When I came to the open day I could see the passion of the staff. I heard about Wheatley's vision, mission statement and values – and I wanted to be part of it.
I started off with Cube Housing Association in Glasgow's Broomhill area shadowing the housing officers and learning about being on the frontline.
I'm now in Dunedin Canmore in Edinburgh as a housing officer while also balancing the role with my graduate programme studies.
Wheatley Group really is unique. Staff are passionate and stay for many years.
Housing is such a worthwhile career and it's high on the political agenda.
It's an exciting time. Go for it and grab every opportunity.