Tenants get sneak preview of block's innovative new facilities
TENANTS in Glasgow got a preview of new facilities to help older people live more independently.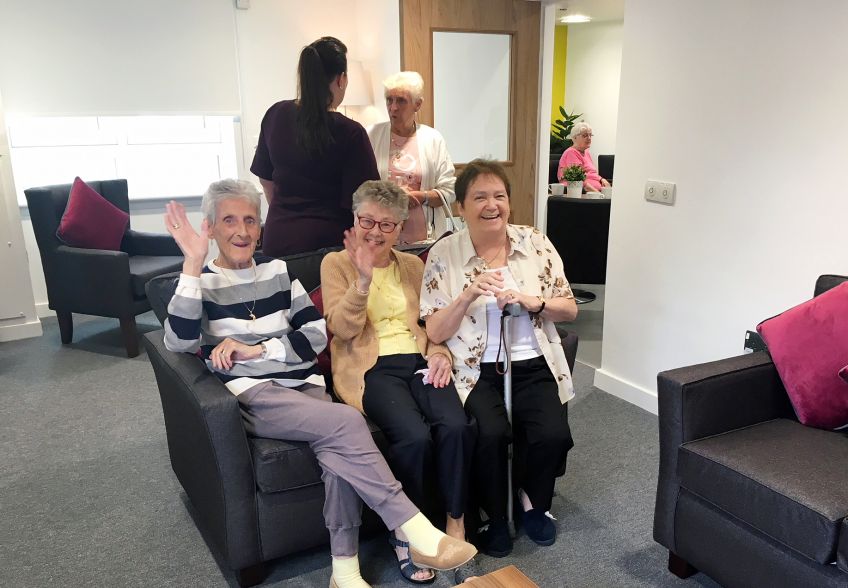 Loretto Care has worked with our partners in Wheatley Group – GHA – to introduce new facilities at a high-rise block in Nitshill.
New amenities at the GHA block at 415 Nitshill Road include a garden room, a new lounge and kitchen, fitness and wellbeing suite, a visitor room and a new concierge station.
Technology – such as virtual gym equipment, and a touchscreen with information on local services in the area – will help staff support people to live independently for longer.
Loretto Care staff will help organise activities to help bring tenants together.
They include reminiscence sessions, easy exercise and Tai Chi classes, movie afternoons, arts and crafts, carpet bowls and lots more.
A dozen or so tenants who live in the block were given a tour of new amenities.
Margaret Dunn, 84, said: "I'm looking forward to the new facilities opening.
"People will use the TV room, the fitness suite and the hairdresser's, and the visitor room will be useful if you have friends or family staying over.
"It will be good for helping people socialise. It will make a difference.
"This is a really nice place to live – the concierges are great.
"It's quite an exciting time."
GHA's Locality Director Laura Henderson said: "We want to help tenants live as independently as possible."
"The new amenities and our varied programme of events will help bring tenants together."
The new facilities at 415 Nitshill Road are due to open later this year.
Pictured are, from left, tenants Margaret Dunn, Catherine McConnell and Mary McFadyen.
Wednesday, July 18, 2018