Wheatley Group launches new peaceful communities campaign
Wheatley Group has launched a high-profile campaign which will tackle anti-social behaviour (ASB) and create peaceful communities across the country.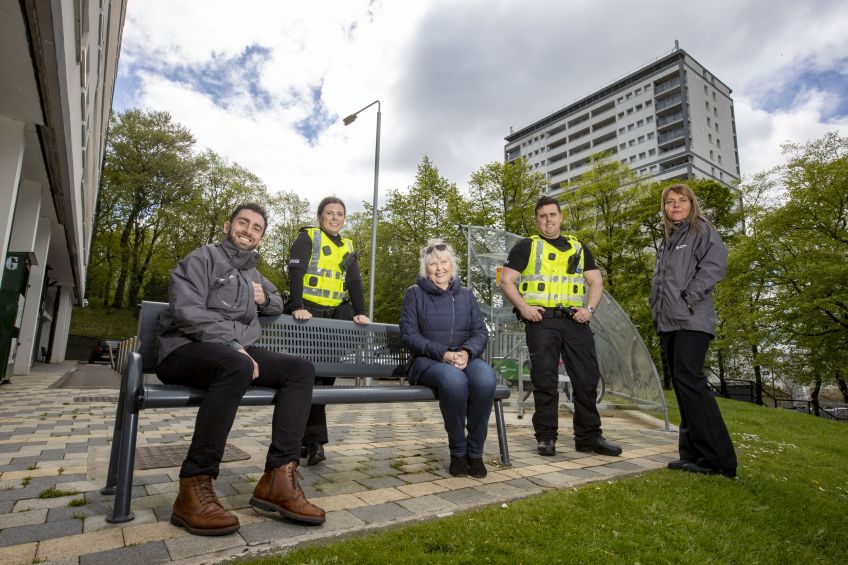 The new 'Keeping the Peace' campaign, which is supported by Police Scotland and Scottish Fire & Rescue Service, has been unveiled by Scotland's leading housing, care and property-management group.
It focuses on tackling unacceptable behaviour in Wheatley communities and what people can do to become good neighbours.
Wheatley is regarded as sector-leading in tackling anti-social behaviour. The Group has already created its award-winning Community Improvement Partnership – a UK first which sees a specialist team of police officers tackle anti-social behaviour and promote community safety.
In February this year, Wheatley Group was also named Policing Partner of the Year at the Chief Constable Bravery and Excellence Awards.
Laura Pluck, Group Director of Communities at Wheatley Group, said: "The vast majority of the communities we work in are peaceful, but we also know anti-social behaviour can play a major part in whether our customers are happy in their home.
"Everyone has the right to live in a peaceful community and we believe everyone has a role to play in making their area a better place to live.
"We want people to get in touch and let us know about any concerns before they become a bigger problem.
"Our new campaign has a focus on prevention and early intervention, with the overall aim of tackling unacceptable behaviour. Tenants will see our 'Keeping the Peace' campaign online and in their communities over the next five years."
Superintendent Hilary Sloan of Police Scotland's Partnership, Prevention and Community Wellbeing division, said "We look forward to continuing our collaborative work with Wheatley to deliver the new Keeping the Peace campaign.
"The new approach, focusing on pro-social – rather than anti-social – behaviour, aims to help avoid a repeat cycle of intervention and enforcement.
"As a result, we hope it will contribute significantly to increasingly peaceful and content communities, therefore improving the safety and wellbeing of people and places right across Scotland."
The 'Keep the Peace' campaign will be rolled out to tenants of Wheatley Homes Glasgow, Dumfries and Galloway Housing Partnership, Dunedin Canmore, Loretto, WLHP and mid-market rental specialists Lowther.
The campaign is part of the Wheatley Group's new Anti-Social Behaviour Framework – Peaceful Places in Thriving Places 2021-26. This will also see Wheatley use the latest technology to curb anti-social behaviour, including launching a new dedicated 'noise app'.
Tuesday, May 31, 2022