Education
Supporting our customers to enter further and higher education with clear pathways into employment.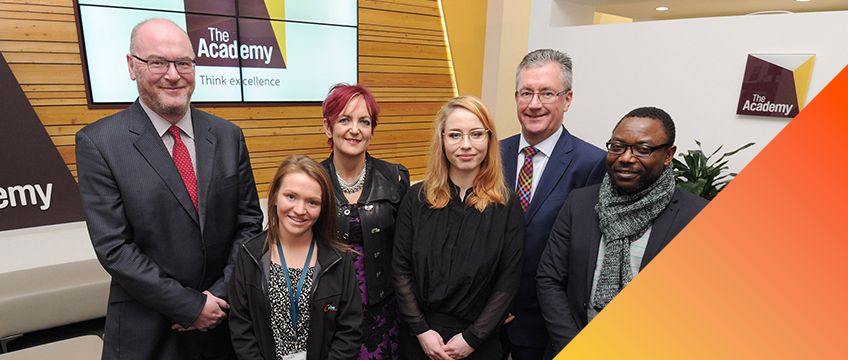 Find out more about some of the projects the Wheatley Foundation supports to help our customers lead their lives to the full.
Wheatley Foundation bursaries
Wheatley Foundation Bursaries are our way of offering lifeline support to tenants and their families to let them pursue their dreams of going to university.
The bursary programme opens each year for applications and successful applicants will receive a grant of up to £1500 for full-time study, or £750 for part-time, to help them cover the costs of higher and further education.
Since 2016, the Foundation has supported 382 customers through a bursary with recipients going on to train in professions as diverse as teaching, social care, and physiotherapy.
These grants are a brilliant chance for our tenants and their families to gain qualifications and equipping them with the skills to help them land their dream job.
The bursaries are available to people living in homes owned by one of Wheatley's social landlords - Wheatley Homes Glasgow, Wheatley Homes South, Wheatley Homes East and Loretto Housing - and people who live in a home factored by or renting with Lowther.
Applications have now closed for this year's bursary programme.
For more information, email bursaries@wheatley-group.com
In their own words
Emma Reed, a Wheatley Homes South tenant from Lockerbie, is coming to the end of her first year of a BSc in Adult Nursing.
Mum of one, Emma said: "I've always wanted to help people. I worked in retail for 10 years, but I was made redundant and that spurred me on to change career.
"The bursary has been invaluable. I was able to buy a new laptop which I wouldn't have been able to afford otherwise. It also helped with the cost of textbooks and travel. I'm learning to drive, as public transport isn't always available at the end of a 12-hour shift.
"Most importantly, it's taken away a lot of financial worry and means I can spend more of my spare time with my son Jack instead of having to take on extra part-time work."