Support for customers
We are there for our customers 24 hours a day, seven days a week, 365 days a year.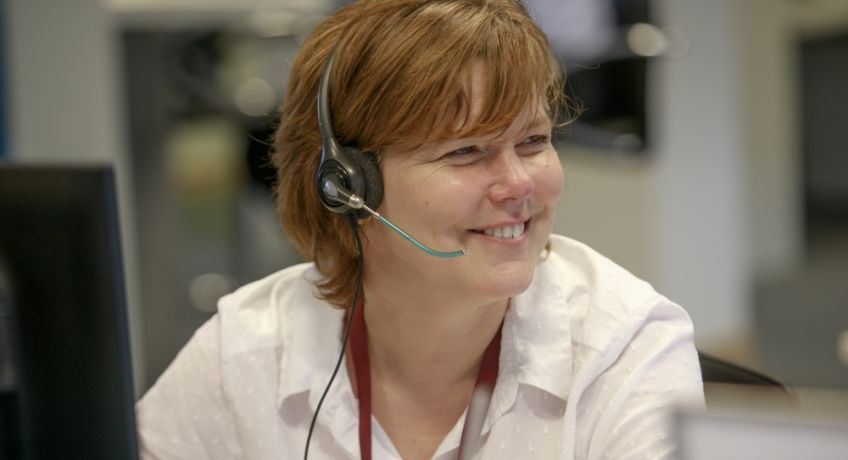 Our team of expert customer service advisors, based in Glasgow and Edinburgh, receive constant training and coaching and have up-to-date information at their fingertips, ready to pass on to tenants and owners.
In the majority of cases, a query is dealt with on the spot, with customer service advisors taking payments, arranging appointments for repairs or dealing with home application enquiries. If the centre is unable to complete the enquiry, our advisors will arrange a meeting with local housing officers, factoring agents or support staff.
The benefit of this system is that our frontline staff, including housing officers, are freed up to spend time in local communities helping customers face-to-face.
Housing officers have a wide range of services at their fingertips for tenants needing help to keep a roof over their head, money concerns or struggling to get into work. Our unique wraparound services are tailored for individual tenants to ensure they get the welfare benefit, budgeting, money or training opportunities which will prevent them falling into arrears or losing their home.
Many of the projects to help people lead better lives are supported by Wheatley Foundation.