Our staff
We're rewriting the rule book on customer service to allow us to do even more for our tenants, factored homeowners and the people we work for in the care sector.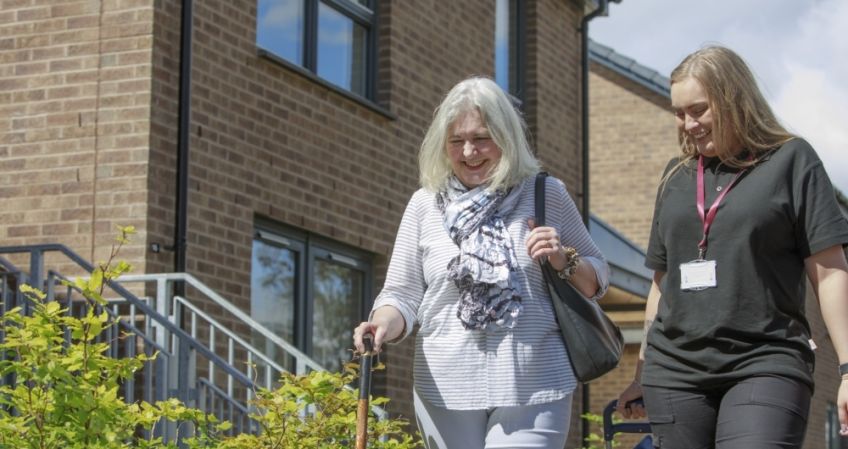 With around 2700 staff, Wheatley is a leading employer in Scotland as we trust, empower and inspire our staff every day to go the extra mile for our customers.
Our non-stop journey to excellence puts customer service at the heart of everything we do.
Our values sum up what we are about and are embraced by everyone who works here. They are:
Excellence: to deliver quality in everything we do
Community: to build more sustainable communities where customers have a real say in decisions affecting them
Ambition: to do more for our customers and to provide more opportunities for our staff and stakeholders
Trust: to be trusted by our employees, customers and partners.
The excellence and dedication of our staff and our sector-leading levels of customer satisfaction continue to be recognised not only in the Scottish housing and care industries but across the UK.
In 2016/2017, Wheatley Group regained Customer Service Excellence accreditation with 19 'compliance plus' marks, a record number and up from 16 the previous year.
Wheatley also achieved a Healthy Working Lives Gold award for creating healthy workplaces.
GHA, our largest group partner, received the Investors in People's Gold Employer of the Year award following on from achieving IiP Platinum.
Cube Housing Association also became one of the few companies to achieve the Platinum standard in later 2017. Dunedin Canmore and Barony also continued in their journey to excellence with IIP Gold standards.
Everyone who works at Wheatley Group is encouraged to access professional training and development in our in-house training centres, our Acadamies, to reach their full potential in the workplace.
More than this, we offer a range of flexible working arrangements where possible as well as an industry-leading benefits package to make sure we attract the right people to Wheatley – and look after them throughout their career with us.