Social and Financial Inclusion
We're helping Wheatley customers out of poverty and improving social inclusion through financial advice projects and community empowerment.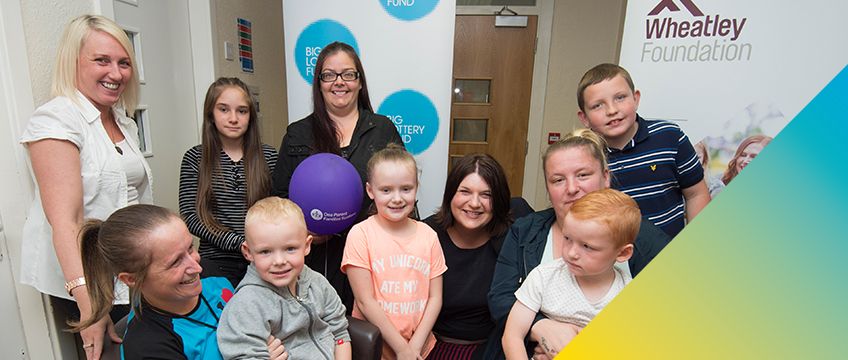 Find out more about some of the projects the Wheatley Foundation supports to help customers out of financial difficulties.
Customers who are interested in any of the services should contact their housing officer.
My Great Start
My Great Start – delivered in partnership with local third-sector organisations and supported by the Foundation – provides the support new tenants need to make a real go of their tenancy.
In 2020-2021 alone, our dedicated money advice service supported nearly 1700 people this year with vital financial and money advice, helping secure just over £1m of financial gain for customers.
We can help tenants with budgeting advice, help to claim benefits and fuel advice, good value credit, and banking options.
The service can also support new tenants with heating their home, registering for local services such as a GP or even connecting with local community groups, helping them stay in their home for years to come.
Eat Well
During the global Covid-19 pandemic the Eat Well programme became a lifeline to many tenants. Food parcels, and later vouchers, were issued to tenants who were experiencing real hardship during the crisis – and for those who couldn't leave their homes due to self-isolating and illness.
EatWell supported 11,325 Wheatley households experiencing significant hardship and delivered more than 33,000 food packs or supermarket vouchers in 2020-21.
Supermarket vouchers only are now provided. This allows tenants to have more choice around what is included in their weekly shop. Tenants have the choice of Asda, Tesco or Sainsbury's.
Eat Well also supports tenants who are going through a period of financial difficulty. Our expert money, debt and budgeting support is available to help tenants in the months and years ahead.
Click to read the Eat Well privacy notice.
Home Comforts
Making a house feel like a home can be expensive. Our Home Comforts programme helps tenants make their new house a home by providing them with free furniture that they otherwise may have not been able to afford.
We take donated pieces of furniture, clean them, and make them as good as new through upcycling. We'll then pass them to our tenants who need it most. Items available include sofas, beds, cookers, and wardrobes.
During the pandemic, Covid restrictions meant our Home Comforts project was scaled back for much of the year. Nevertheless, last year we managed to support 442 households with 1626 items of furniture, white goods, and electrical items.
Click to read the Home Comforts privacy notice.
Barony Support Fund
The Barony Support Fund helps customers with essential purchases that will make a positive difference to their life.