Hiring the hearts and training the heads
Wheatley Group is transforming the way staff develop key professional skills. Elaine Melrose, Group Director of Resources, explains why Wheatley is 'hiring the hearts, training the heads'.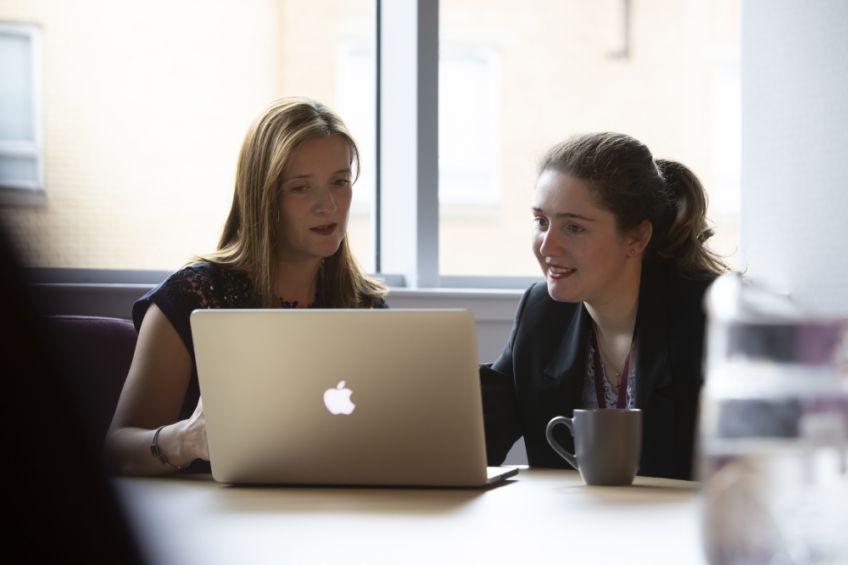 At Wheatley Group, we are about to launch our strategy for the next five years – Inspiring Ambition, Unleashing Potential. It's a bold and ambitious programme which will see our services further transformed through our approach to digital, and significant new investment in affordable, energy-efficient housing.
At the centre of our vision is a commitment to give more choice and control to our customers, some of whom live in the UK's most disadvantaged communities. As we developed our strategy, we continually put the development of our people at the forefront of our thinking.
So, for us, SCDI's Upskilling Scotland report was timely, its findings chiming with much of our own focus. It has certainly helped widen the discussion about how organisations can thrive in a rapidly changing world of work. Wheatley is delighted to have been part of that discussion and to share some of our experiences to inform a way forward.
Like many organisations, one of the challenges for us has been our talent pipeline. As part of our response we launched our first graduate scheme last year, recruiting 22 young people both from universities and from our existing workforce. It was a bold move for us and it's taken investment from our people.
We're providing mentoring, training opportunities and lots of challenge to fast-track the graduates' careers – and so far they've rewarded us with hard work, enthusiasm and fresh thinking. We're convinced they will become tomorrow's leaders in the housing sector, and probably beyond, and we're already recruiting next year's cohort.
Upskilling Scotland makes clear that a new style of leadership is needed for a rapidly changing world of work. That's something we've long been aware of. Our 'Think Yes' culture, where staff are empowered to develop personalised solutions for customers, saw us develop our leaders to let go of 'command and control' and act as coaches and enablers.
It was a huge shift for us, resulting in significantly increased customer and staff satisfaction. Now, our leaders' roles are evolving further – they'll become thought leaders, influencers and innovators as well as being adept at leading in a digital, fast-moving environment. Over the last five years we've worked on how we take leaders on that next stage of the journey, putting in place an exciting development programme to support them.
Underpinning everything we do as we look to the future is our learning culture. For every organisation, Wheatley included, it's never been more important to support our staff to keep pace with the world through the development of their skills and confidence.
And as Upskilling Scotland points out, to thrive, people need more than technical know-how. Workers increasingly need 'meta-skills' – self-management, social intelligence and innovation and the ability to be flexible and resilient.
At Wheatley we recruit people who want to make a difference to people's lives. We then have a blend of learning opportunities to support them to develop their skills. We call it 'hiring the hearts, training the heads'.
Our most successful approach is work-based learning which runs through everything we do. Learning on the job enables our staff – from our young apprentices and graduates to our more mature colleagues like me – to grow in confidence, whether that's in their digital and technical skills or in their ability to 'Think Yes' for their customers.
Above: Elaine Melrose
You can read more about Upskilling Scotland, the report of SCDI's Skills & Employability Leadership Group, here.
The blog first appeared on the Scottish Council for Development and Industry website.
Monday, March 09, 2020