Supporting our communities in these extraordinary times
We are doing everything we can to support our communities through these extraordinary times.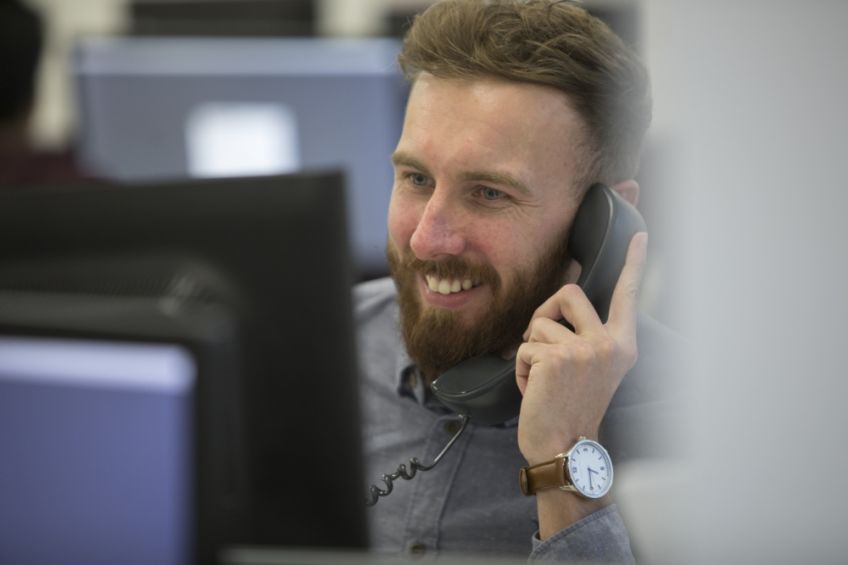 Thanks for your patience as we continue – under the current pandemic restrictions – to provide as wide a range of services as possible.
We follow all guidance and instruction from Scottish Government. Our top priority continues to be the safety of our customers and staff.
Our offices remain closed and our housing, letting and factoring staff are working from home.
Staff are contacting customers via text, telephone or email and are there to help.
Repairs
We're carrying out repairs, if it's safe to do so. Our aim is to re-start a full repairs service as soon as we can, strictly observing health-and-safety guidance, including maintaining social-distancing guidance in customers' homes. We're working hard to clear the backlog that's built up on everything from roof repairs and drainage works to medical adaptations. Please bear with us.
Cyclical maintenance on the outside of homes, such as communal stair-lighting renewals, has also re-started.
When customers request a repair, we'll try to sort it as quickly and efficiently as possible. If we can't help immediately, we'll carefully explain why.
Letting
We began allocating homes again in August to people most in need, including the homeless, those living in overcrowded conditions and those who required an adapted property. If customers want to apply for a house, they should note their interest in properties by visiting our MyHousing website.
Environmental services
Our Neighbourhood Environmental Teams are carrying out a wide range of outdoor work and are doing final grass cuts before moving on to the regular Winter Maintenance Programme.
Cleaning and safety patrols are continuing in multi-storey blocks and close cleaning in other blocks has resumed, with normal weekly schedules re-starting in early November.
Wraparound services
EatWell has provided over 28,000 emergency food packages to people in need since the start of the pandemic. A supermarket voucher system, put in place a few months ago, has led to over 1400 vulnerable households receiving £45,000 worth of food to date.
Home Comforts has provided free upcycled furniture and white goods to over 70 vulnerable households since it re-started in September. Tenants who need help should speak to their housing officer.
Here to help
We are urging all customers who need help, to TALK TO US.
If customers are finding it difficult to pay rent, or need support on Universal Credit, there are many ways we can help. Our housing officers, welfare benefits and fuel advisors are calling and supporting tenants and their families every day.
Our Group Protection team offers support on everything from suicide prevention and adult and child protection to illegal money lending, hate crime and domestic abuse.
We are urging everyone to contact us through our website and by email so that we can deal with emergencies and the most vulnerable people by phone.
Wednesday, December 02, 2020