Has GHA concierge Fred grown Scotland's best spud?
Glasgow Housing Association concierge Fred Diver has been praised by tenants for growing potatoes 'fit for the gods'.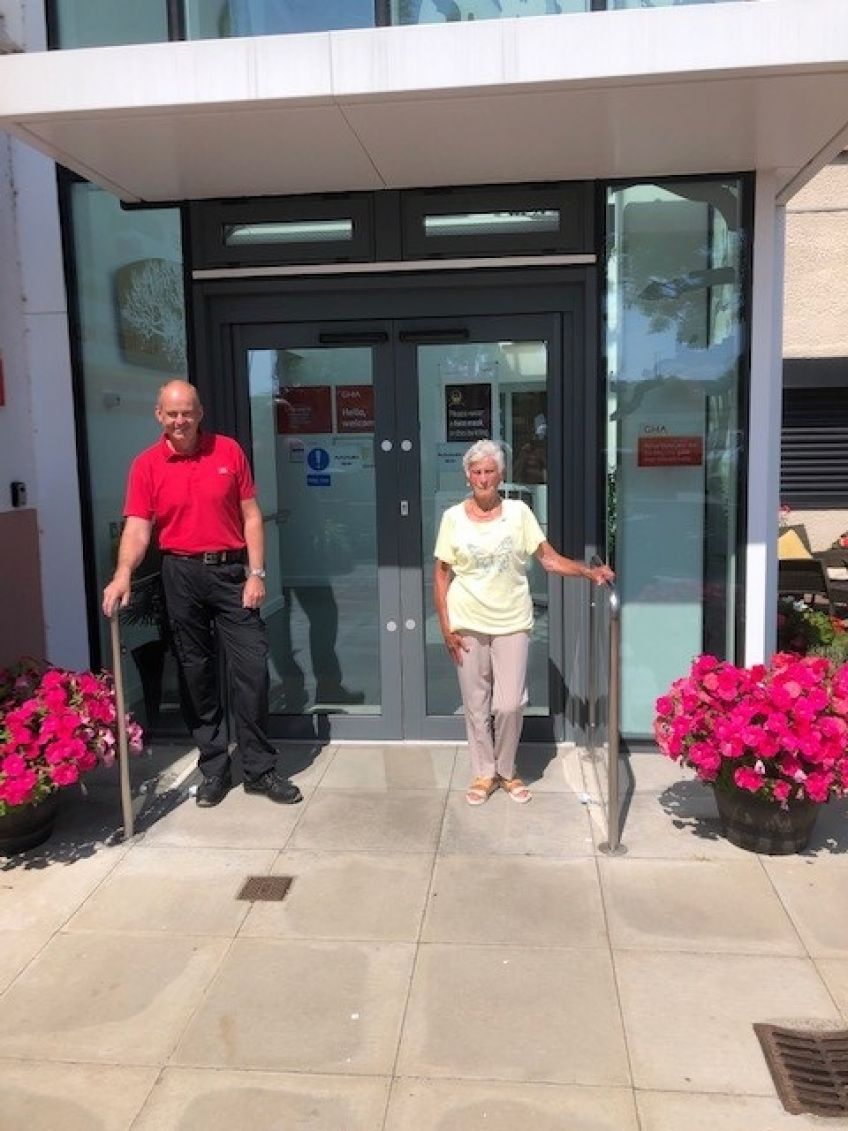 Green-fingered Fred, a concierge at Nitshill Road in Glasgow, planted seed potatoes in old Bags for Life and plastic bins.
The community has just celebrated its first harvest and Fred's potatoes are getting rave reviews.
Fred has also been helping look after the gardens, growing flowers from seed.
Tenant Marie Smith, 84, said: "They tasted like food fit for the gods. They were absolutely beautiful. I have never tasted a potato like it.
"The garden is gorgeous. The whole community sit out and enjoy it – it is blooming with flowers at the moment. You would think you stay in the Hilton. I even had my birthday party here last week. The community came along, they brought me a big chocolate cake and prosecco. It was magic."
Marie, who has lived at Nitshill Road for 15 years added: "I am very happy here. These flats are gorgeous. We have a hairdresser, a laundry and a family room – we have everything we need".
In April, Fred asked tenants for old Bags for Life and when he received plenty, he sourced soil and seed potatoes, planted them in the bags and left them outside to grow.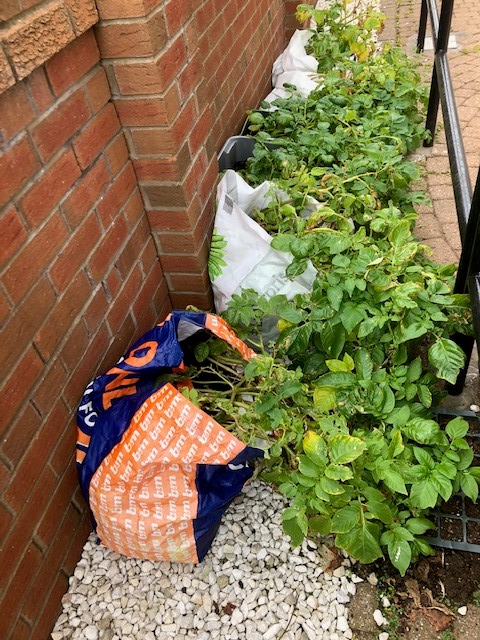 The potatoes growing
Fred said: "I emptied some bags this week and to the delight of the tenants we had a bumper crop! The tenants are raving about how good they taste and I can use the bags again next year."
Eilidh Devenney, GHA Locality Director, added: "GHA is always delighted to support projects where tenants and staff can work together. We have plans for more green projects like this one across the city.
"Growing your own healthy food is sustainable, saves money and provides a great sense of satisfaction. Fred has gone the extra mile to create a wonderful environment and the feedback from tenants really speaks for itself.
"We're proud of all our concierges and Neighbourhood Environmental Team who work hard to make sure the shared spaces in our communities are well-kept and can be enjoyed by everyone."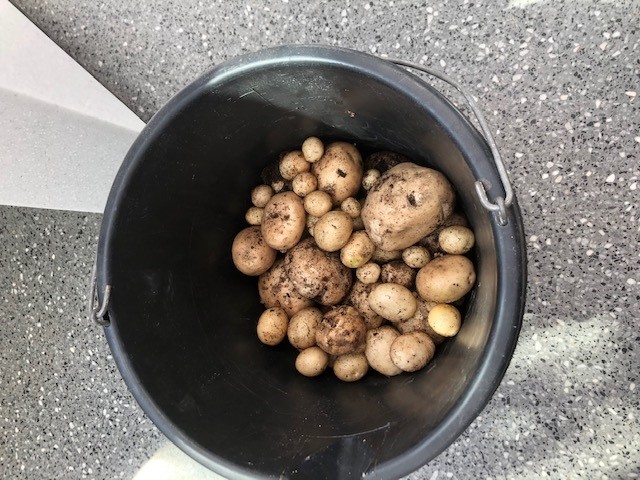 The final product
Monday, July 26, 2021