Provost toasts GHA's success
Glasgow's Lord Provost helped celebrate GHA's business excellence this week.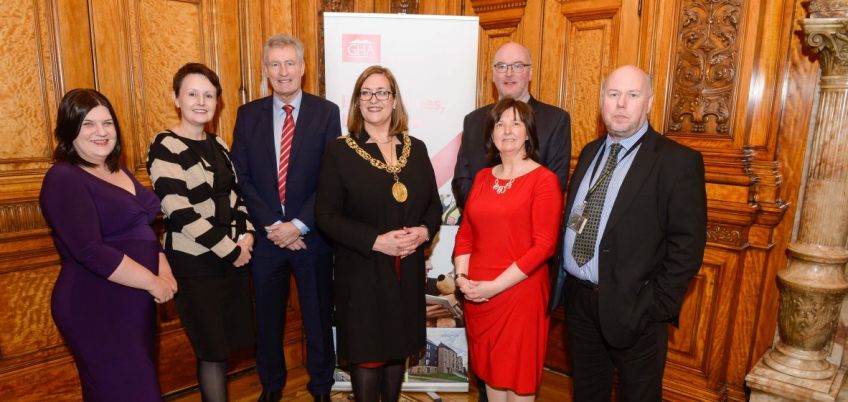 The Lord Provost of Glasgow, Councillor Eva Bolander, held a civic reception at the city chambers in recognition of GHA's recent business awards.
Scotland's largest social landlord received the 2017 Global Excellence Award European Foundation for Quality Management (EFQM) at the end of last year.
GHA was also named the UK's Platinum Employer and Apprentice Employer of the Year by Investors in People in 2017.
The Lord Provost hosted GHA tenants and staff, as well as staff from Wheatley Group and other invited guests.
The civic reception was attended by GHA board members and committee members, staff from GHA, Wheatley Group and Glasgow City Council, as well as elected members and other invited guests.
The Lord Provost said: "My huge congratulations to everyone involved in GHA's success.
"GHA's motto of 'Better homes, better lives' is ringing true right across this city as it makes a positive difference to tenants' lives."
GHA Chair Bernadette Hewitt added: "It was a great honour to attend this civic reception on behalf of GHA.
"It is a tribute to GHA's wonderful frontline staff and the excellent work they do daily for tenants across Glasgow."
Friday, February 09, 2018