Wheatley launches international study into customer engagement
Wheatley Group is launching a major international study into how world-class organisations engage with customers.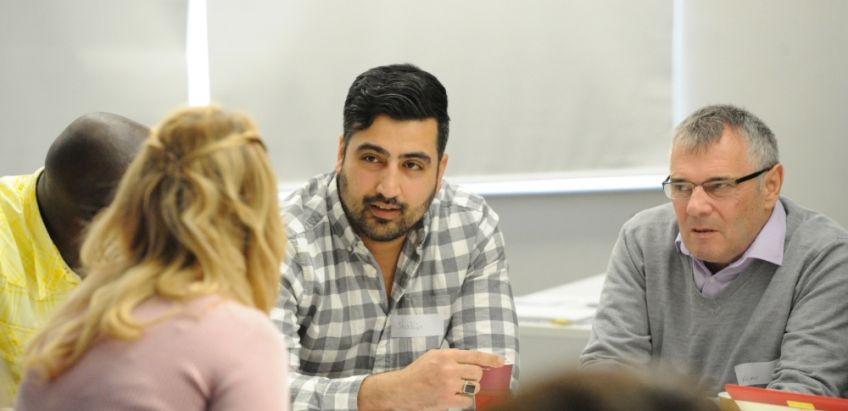 The research – in conjunction with the Democratic Society and the Chartered Institute of Housing – will be launched at an all-day event on November 29.
Tenants, staff and stakeholders will take part in a series of interactive workshops, led by engagement experts from across the world, at Wheatley's Academy in Edinburgh. The speakers will present new ideas and the latest ground-breaking engagement techniques and lead the discussion.
The themes which will be explored on the day have been developed after a first phase of the research looked at engagement across Wheatley and include: making decision-making more open to customers, deciding how a pot of money should be spent and supporting community action.
The Democratic Society will capture views and ideas from the delegates during the sessions with the feedback helping inform a final blueprint for the future of engagement at Wheatley.
Wheatley Group Chief Executive Martin Armstrong said: "As one of the UK's leading housing, care and property-management groups, we are determined to re-define customer engagement in the modern world, using the latest technology, the reach of social media and best-of-class international practices.
"This research is about challenging the norm, blowing away traditional thinking and unwinding stereotypical approaches. We hope to explore and capture fresh thinking that will give more of our customers real opportunities to engage and to influence decision-making and the design of services."
Andy Williamson, Managing Partner at The Democratic Society, said: "The Democratic Society believes in getting people involved in the decisions that affect their lives so we're excited to be working with Wheatley on this project. We'll help Wheatley and their customers find new ways to engage and to help Wheatley take a fresh look at how they can become better at listening to and working with their customers for the benefit of all."
CIH Scotland Executive Director Annie Mauger said: "Engagement continues to be a hot topic in social housing circles and an area where housing practitioners are constantly striving to improve outcomes and to make engagement with customers as meaningful as possible. It's an area where there are bound to be useful lessons we can draw from international experience. This conference provides a timely opportunity to do just that.
"CIH Scotland welcomes the opportunity to work with Wheatley Group to push the boundaries of current research into a crucially important subject for the future of the housing sector."
The speakers at the launch event for the research, which will take place at the Wheatley Academy at 8 New Mart Road, Edinburgh, the head office of Dunedin Canmore, include:
Tiago Peixoto, of the World Bank. Recognised worldwide as an expert in the field of civic tech and participation, Tiago was based previously in Washington and is now in Madagascar.
Kyle Bozentko, of the Jefferson Centre.A member of the board of directors of the International Association of Public Participation USA, Kyle uses Citizen Juries and Mini Publics as primary tools for education and deliberation and is designing, testing and exploring continuously new methods of high-quality, inclusive engagement.
Tanja Aitamurto, of Stanford University, focuses on Open Policy Making (involving people in the policy process) and deliberation, bringing particular expertise from her home country of Finland.
Teele Pehk, President of the Co-operation Assembly, has been an influential figure in the global Open Government Partnership movement, working with the Estonian Government to achieve open governance commitments.
Reema Patel, Programme Manager of the RSA's Citizens' Economic Council, specialises in deliberation in policy making. Reema has previously worked with Involve, a charity and think tank specialising in innovative public engagement and improving democracy.
Martin Sande, a creative thinker and innovator, based in Gothenburg. Focusing on local government, housing and challenging engagement, Martin has vast experience in facilitating dialogue with citizens and residents, particularly in difficult or complex situations.
Sarah Drummond, of Snook, a design company focusing on public sector co-design and democratic innovation.
Tuesday, November 21, 2017