Wheatley brings festive cheer to thousands of vulnerable households
Scotland's largest housing, care and property-management group is to bring festive cheer to almost 17,000 vulnerable households across Scotland.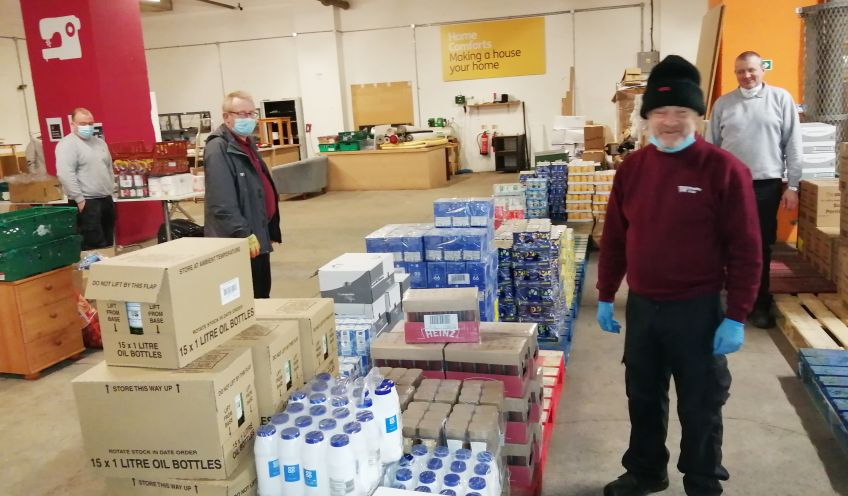 Wheatley Group will distribute through its six housing associations – GHA, Dumfries and Galloway Housing Partnership, Dunedin Canmore, Cube, Loretto Housing and West Lothian Housing Partnership - everything from supermarket vouchers and hot meals to Christmas presents and hampers.
"Everyone knows just how difficult a year this has been," said Wheatley Chair Alastair MacNish. "We've done as much as we possibly can to support the people we work for through the pandemic and this will continue throughout the festive period."
More than 12,000 Wheatley households with children aged 16 and under will receive a £30 supermarket voucher. Families will receive one Tesco, Asda or Sainsbury voucher for every child.
Other initiatives include:
emergency food packages, including Christmas treats, will be delivered to more than 500 households through the Group's EatWell service;
300 people previously homeless and now supported by the ground-breaking Housing First programme will receive Christmas hampers;
festive meals, hampers and Christmas gifts will go to 1300 people in Wheatley Care services;
a hot meal will be made in the run-up to Christmas Day for over 1000 older tenants in Wheatley's LivingWell complexes;
donations from local supermarkets will be distributed to 500 tenants in multi-storeys and supported accommodation.
Hundreds more tenants across the country will enjoy a wide range of safe activities in services and complexes supported by the Group's housing and care staff. Local community groups also will be provided with meals and presents.
Social Bite founder Josh Littlejohn, who works closely with Wheatley Group on the Housing First programme, said: "It is truly heartwarming to see the efforts Wheatley staff are making to put a smile on everyone's face this year.
"This support will make a huge difference to some of the most vulnerable people in the country, who are facing a tougher time than usual.
"Our partnership with Wheatley has already made a huge difference to hundreds of people, many of whom will be spending their first Christmas in their own home thanks to the Housing First partnership."
In another major initiative, Wheatley's customer service advisors, working from home, will make outbound calls to people identified as being particularly vulnerable, in recognition of the higher levels of loneliness and anxiety caused by the pandemic.
"The aim is not just to have a chat with people who may be feeling lonely or anxious, but to find out if there's anything we can do to help them," said Wheatley Group Chief Executive Martin Armstrong.
"The message is simple: we're here 24/7, 365 days a year for the people we support across Scotland."
Thursday, December 24, 2020