DGHP helps reduce energy bills for tenants
Tenants of Dumfries and Galloway Housing Partnership (DGHP) will benefit from cheaper energy bills thanks to a new 'net zero' renewable energy system.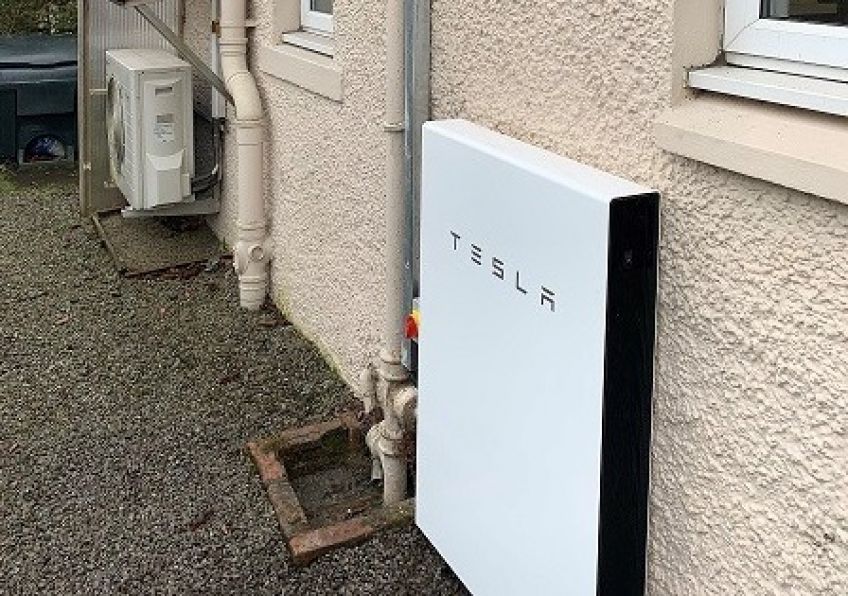 Tenants of Dumfries and Galloway Housing Partnership (DGHP) will benefit from cheaper energy bills thanks to a new 'net zero' renewable energy system.
DGHP, part of Wheatley Group, is delivering a new £2.8million decarbonisation and renewable project to more than 100 homes which will see battery storage technology, solar panels and air source heat pumps (ASHP) replace coal heating.
On top of the reduction in CO2 emissions, it is also predicted customers will see savings of up to 60% on their utility bills.
The addition of solar panels and battery storage will also allow customers to benefit from cheaper tariff plans as well as lower maintenance going forward.
The battery storage makes homes more resilient in the event of an outage in supply – particularly beneficial for those running vital medical equipment in their home.
The project is due to be completed by April next year with 101 properties currently undergoing work which will see solid fuel heating upgraded with ASHPs, solar photovoltaic panels and battery storage technology.
DGHP tenant Jamie Sneddon, aged 42, from Upper Nithsdale, has the battery storage technology fitted in her property and loves it.
The conveyancing paralegal said: "I think the battery is amazing. I love it and I am really seeing a difference with my energy bills."
Miss Sneddon, who has lived in her two-bedroom DGHP property since last summer, had Economy 7 storage heating in the property, which is traditionally very expensive.
However, the Tesla battery stores energy when the tariff is at the lowest and kicks in when the tariff is higher – meaning much lower energy bills.
She added: "I really can't believe how cheap the energy is through this system. When I first moved in the bills were really high with the storage heating and now I'm seeing such a difference.
"I would encourage anyone who is offered this type of heating to take it up – you really will see the benefits."
Match funding for the project came from the Scottish Government through the Social Housing Net Zero Heat Fund with the remaining being funded by Wheatley.
Lorna McCubbin, head of asset, investment and compliance at DGHP, said: "We still have several areas of Dumfries and Galloway where there is no access to mains gas and many customers still heat their homes with coal fires. This project offers a unique solution when it comes to energy usage and keeping bills low.
"We also have several tenants who have vital medical equipment which relies on a stable energy supply and the battery project gives that added reassurance from power cuts."
The decarbonisation and renewable project is another way Wheatley - Scotland's leading housing, care and property-management group - is driving the green agenda in homes and communities throughout Scotland.
The Group is investing £100m on sustainability initiatives over the next five years as part of its 'Greener Homes, Greener Lives' campaign as Glasgow gets ready to host COP26.
Thursday, October 14, 2021