Hundreds of children enjoy free books thanks to Dolly Parton and Wheatley
Children across Scotland have received over 25,000 free books thanks to a partnership with country music star Dolly Parton and Wheatley Foundation.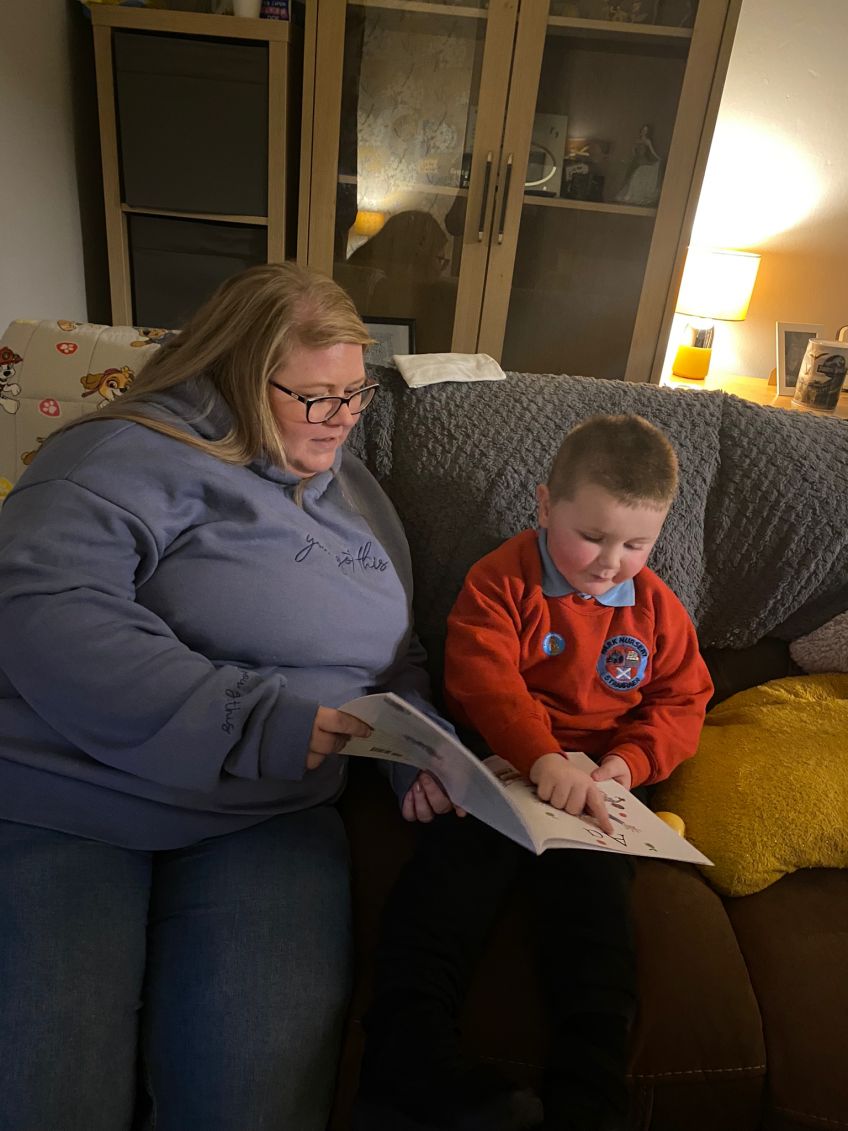 Wheatley Foundation, part of Wheatley Group, has teamed up with Dolly Parton's Imagination Library to help children in its communities develop their reading skills.
The scheme – set up by the singer – sees children under the age of five sent a specially-chosen book free of charge every month until their fifth birthday.
On National Reading Day (23 January), Wheatley Foundation has announced that a total of 1293 young children have signed up to the scheme – with 25,206 books delivered since 2018.
The books are available to tenants of Wheatley Homes in Glasgow, Edinburgh and in Dumfries and Galloway.
Lyndsay Calderwood, 37, from Stranraer, signed her three-year-old son Alfie up to the scheme 12 months ago.
Lyndsay said: "We love the Imagination Library. I worked as a nursery nurse and I know how important reading is for a child.
"It's great to have access to this scheme and it is great to get a new story delivered every month. Alfie loves reading as it is, but a new book really prompts him to read. It's lovely that the parcel is addressed to him, and he loves opening it.
"The Imagination Library is a great service. New books can be expensive, so this can be beneficial for lots of families and their children."
Wheatley Foundation Chair Professor Paddy Gray OBE added: "The Imagination Library is a great way of introducing toddlers to the joys of reading.
"As well as increasing opportunities for children in later life, it really encourages regular family time too.
"On National Reading Day, we are proud to be able to announce that we have already distributed 25,000 books to children across Wheatley communities."
Kirsty Hill, Regional Director (Scotland), The Dollywood Foundation, said: "We are excited to be celebrating alongside the Wheatley Foundation as we deliver the 25,000th Imagination Library book to children living in their communities. Dolly Parton's ongoing commitment to support children in Scotland through her Imagination Library means more and more families can experience the magic of a new book arriving every month - but we could never do it alone.
"We know the Wheatley Group share our passion to help give children the best start in life and without their commitment to Dolly's vision none of this would have been possible. I look forward to celebrating the next big milestone as we continue to work together and support more children to dream big."
Monday, January 23, 2023