New era for housing begins as GHA becomes Wheatley Homes Glasgow
A bright new era for housing has begun today (1 April) as Scotland's largest social landlord, GHA, becomes known as Wheatley Homes Glasgow.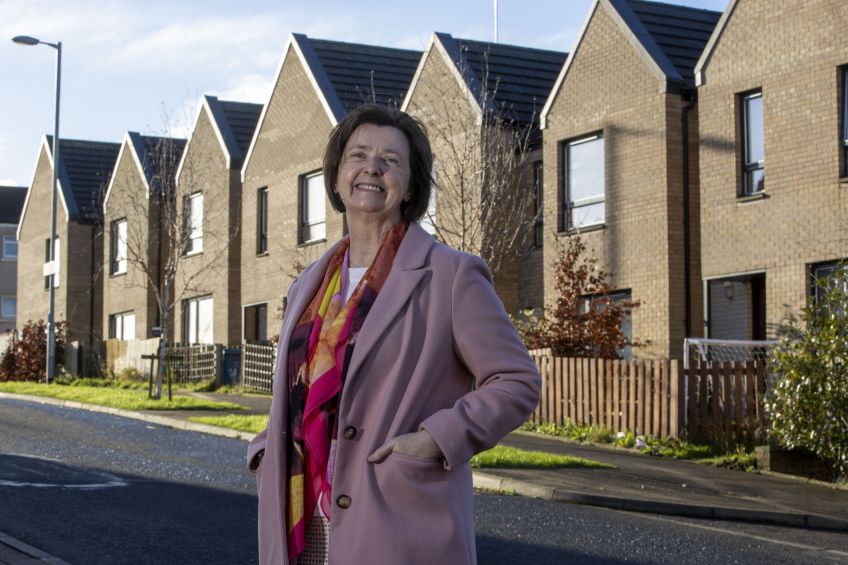 The change – which was supported by tenants in an independent consultation – follows GHA and Cube Housing Association, both members of Wheatley Group, joining forces last year.
The launch of Wheatley Homes Glasgow will result in hundreds of additional new homes and jobs and millions more invested in existing homes.
Wheatley Homes Glasgow will take forward Scotland's largest and most ambitious investment and new-build programme, leading to:
an additional 600 new affordable homes on top of the 1500 already promised by GHA and Cube;
a minimum investment of £250 million in existing homes across Glasgow over the next five years;
launch of three new community regeneration areas, including Wyndford in Maryhill;
and the creation of hundreds of new jobs, apprenticeships and training opportunities for tenants and their families.
The new organisation will continue to keep rents affordable and also give tenants an even louder voice in policy and decision-making.
Tenant Chair Bernadette Hewitt said: "The launch of Wheatley Homes Glasgow is much more than a change of name – it represents a new era for housing in the city.
"Tenants will continue to receive all the excellent services they currently do from the same staff – but Wheatley Homes Glasgow is the start of a new journey with fresh thinking and fresh investment.
"GHA and Cube joining forces under the new name of Wheatley Homes Glasgow means we will be able to do much more together for our communities and for the wider city. This is a bright and exciting new dawn for our tenants, communities and the city."
The launch of Wheatley Homes Glasgow also represents a transformation in the way services are delivered and in tenant engagement.
Hundreds of tenants will be recruited to form online engagement panels – the 'Glasgow 1000' – which will engage through everything from webinars to online chat and review performance on repairs and other services.
'You Choose' online ballots will enable customers to decide how and where a new £5 million community fund should be invested.
Other changes include:
a new Customer First Centre where experienced housing professionals provide specialist support to tenants 24/7;
customer-focused housing officers offering highly-personalised services on the doorstep;
and traditional offices replaced by community-based Centres of Excellence and Touchdown Hubs where staff and tenants can meet, learn, collaborate and engage.
Wheatley Group Chief Executive Martin Armstrong said: "This is a historic moment for housing and social housing tenants in this great city. Wheatley Homes Glasgow is the start of a new era and will be the catalyst for us to deliver more new-build homes, deliver unrivalled investment in our existing homes and communities, and to raise the bar in customer service.
"GHA's legacy will live on in homes and communities in which over £1.75 BILLION has been invested to make them warmer, safer, drier and more fuel efficient, as well as all of the thousands of new homes built across the city.
"Now is the time to look forward. I have no doubt Wheatley Homes Glasgow will create its own proud heritage in the years ahead as an outstanding force for good."
GHA held a six-week consultation with tenants on the plans to modernise the way services are delivered. An overwhelming majority of tenants voted in favour of the proposals during the consultation, which was supported by TPAS, the independent Tenant Participation Advisory Service.
Bernadette Hewitt, tenant chair of Wheatley Homes Glasgow, is pictured at the top of the page.
Friday, April 01, 2022