Reading project to promote family time is open to DGHP customers
Dumfries and Galloway Housing Partnership (DGHP) customers, with children under five, can now benefit from a reading project aimed at promoting family time.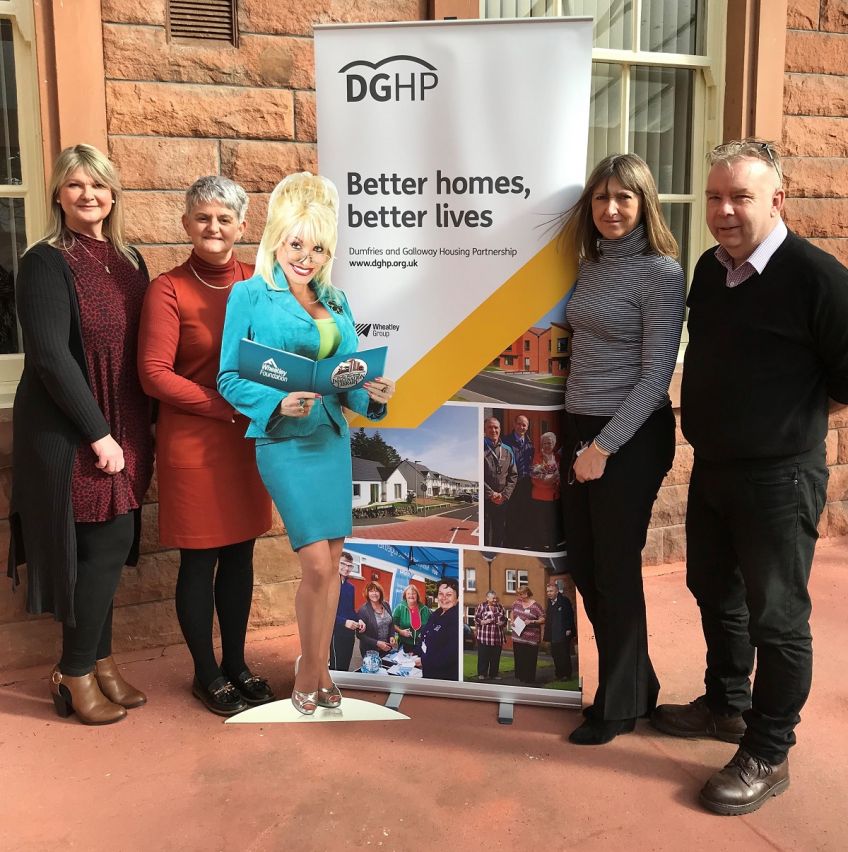 Photo taken before coronavirus restrictions.
The Wheatley Foundation teamed up with Dolly Parton's Imagination Library – set up by the singer - several years ago to help children in communities develop their reading skills. This has now been rolled out to customers of DGHP after the organisation joined Wheatley Group last year.
More than 650 customers across Wheatley subsidiaries have already signed up to the scheme – which sees children under five sent a specially-chosen book free of charge every month until their fifth birthday.
Hayley, a DGHP tenant from Dumfries, is a mum of one and she started receiving books in January for her daughter.
She said: "It is an excellent programme – who doesn't love a free book? My daughter loves her stories and the cardboard books are ideal for her to sit and read on her own.
"It's something to look forward to, especially as the book arrives addressed to your child, which really makes it special. The books are perfect for sitting down and reading together – it keeps my daughter happy and occupied, which is always welcome.
"It's also really good for helping with vocabulary and understanding – even in really young children. I'm finding my daughter is picking up words and often brings the book over to me to read to her."
Customers can contact their DGHP Housing Officer on Freephone 0800 011 3447 for more information and to be referred.
Alison Lamont, one of DGHP's Heads of Housing, said: "I would encourage customers to let their Housing Officer know if they'd like their children to receive the books.
"It's a really great programme, especially as the books are tailored to age groups. Many customers have already told us they love the variety of books that are sent out."
The programme is the latest in a line of new initiatives at DGHP, as part of Wheatley Group. Recently there's been the launch of year two of the Ignite Graduate programme for university leavers as well as the doubling of the number of Housing Officers.
With more than 50 now in place, each with a patch of around 200 homes each, among the smallest patch sizes in the UK, allows staff to build much closer relationships with customers. In addition, customers at DGHP now have access to the Customer Service Centre 24 hours a day, seven days a week.
Friday, March 12, 2021