Wheatley Foundation welcomes top international housing expert on Board
A leading international housing expert has joined the board of Wheatley Group's award-winning charitable organisation.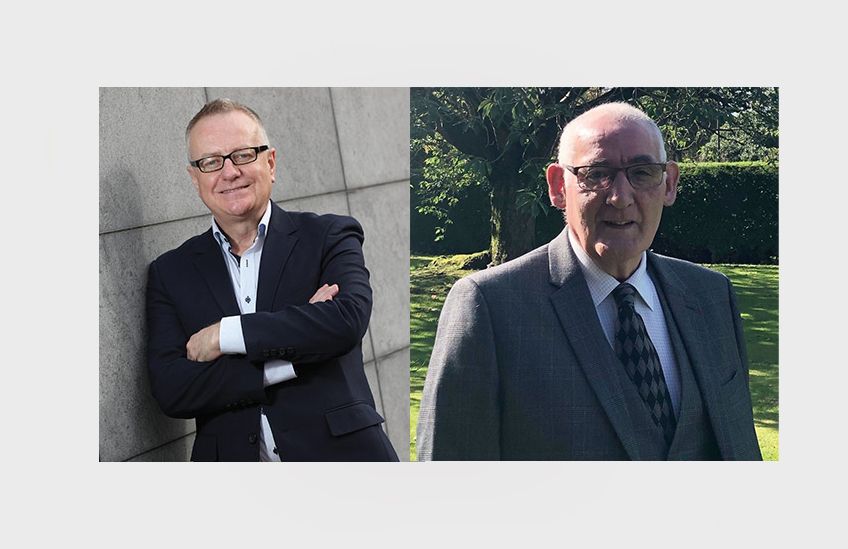 Professor Paddy Gray has been appointed a director of Wheatley Foundation, along with John McCraw, a board member of the Group's newest subsidiary, Dumfries and Galloway Housing Partnership (DGHP).
Professor Gray, Professor Emeritus of Housing at the University of Ulster, said he was honoured to become involved directly in "such a wonderful force for good". Mr McCraw said he was delighted to support an organisation that in its first year operating in the south of Scotland had made such a "positive and powerful impact".
Foundation Chair Sir Harry Burns said: "We're delighted to welcome on board Paddy and John. Their combined life experience, professional expertise and commitment will be invaluable in our ongoing mission to improve the life chances of people in Wheatley communities."
Sir Harry, President of the British Medical Council and a former Chief Medical Officer of Scotland, added: "The foundation has proved a lifeline to so many people through the pandemic. Our newly-strengthened board remains committed to doing all we can to help communities withstand the devastating impacts of Covid-19."
Wheatley, a former winner of the UK's Foundation of the Year award, has introduced and expanded a range of essential services over the past 10 months, including:
delivering over 28,000 emergency food packages through its EatWell service;
setting up an Emergency Response Fund to provide essential items, ranging from fuel top-ups to cookers and fridges, to more than 6300 households in hardship;
securing £625,000 of financial gain for more than 1200 disadvantaged tenants through "My Great Start", which provides money advice and practical support;
sending almost 4500 books to 540 children aged under five in partnership with the Dolly Parton Imagination Library, supporting early-years literacy and introducing and encouraging children to read books;
helping Children's University Scotland support over 5200 children access wider-learning activities and assist schools provide home-learning resources and play activities;
and expanding its bursary programme to ensure 116 people in Wheatley homes are able to start or continue their college and university learning.
Professor Gray, vice-chair of GHA and a member of Wheatley Group Board, is a former President of the Chartered Institute of Housing. He was named the UK's 'Top Power Player' in 2017 in a survey by 24 Housing magazine.
He has published extensively internationally, nationally and regionally on a wide range of housing related topics and has served on advisory groups for the UK Government, the Northern Ireland Housing Executive and Northern Ireland Assembly. He was awarded an OBE in 2020 for services to housing.
He said: "Wheatley Foundation is doing incredible work to help people out of poverty and disadvantage. Many of its programmes are innovative and ground-breaking and it has a solid reputation as a wonderful force for good."
Mr McCraw, a long-standing DGHP tenant, who served 22 years in the King's Own Scottish Borderers, and worked in a well-known Lockerbie cheese company before retiring, said: "The foundation's record to date in Dumfries and Galloway is hugely encouraging. I'm looking forward to assisting it strengthen, broaden and deepen the great work it is doing in our local communities."
Pictured: (left to right) Professor Paddy Gray and John McCraw.
Tuesday, February 16, 2021