Wheatley staff help tenants with millions of pounds of support
Wheatley Group has helped tenants across Scotland access almost £9 million in benefits and financial support.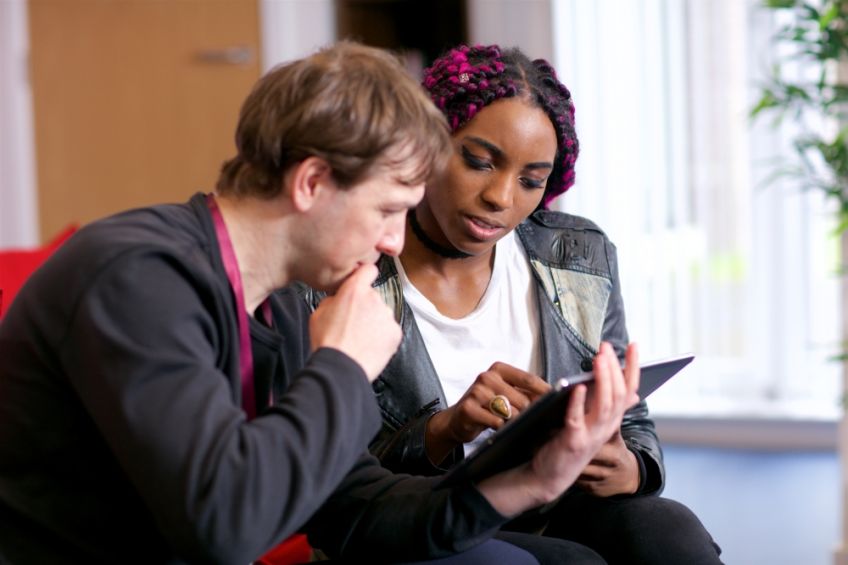 Between April and December last year, Wheatley's welfare benefits advisors and fuel advisors helped more than 8700 tenants of Wheatley Homes Glasgow, Wheatley Homes East, Wheatley Homes South and Loretto Housing.
The group's benefits advisors support people to access benefits they may be entitled to and fuel advisors help customers with their energy bills.
The fuel advisors also offer energy advice and act on tenants' behalf with their supplier, negotiating debt repayment plans and making sure bills are correct.
This support is a key part of Wheatley's 'Here for You' campaign, launched in August 2022, and brings together the wide range of support services offered to those who are struggling. It aims to support more than 20,000 tenants during the cost-of-living crisis.
Peter Sayer from Kirkcudbright was supported by a fuel advisor, who helped him wipe debt off his electric meter and access a refund of £100.
Peter, 47, said: "I really appreciate what my fuel advisor did for me. I was stressed out about the situation and struggling with the electric company, but he told me what I needed to say. It really made a big difference to my life and gave me hope for the future and managing my money better."
A tenant in Glasgow, who would like to remain anonymous, said his welfare benefits advisor, helped him move onto Universal Credit in December. He also received support to get a new washing machine, fridge, and cooker.
The 42-year-old said: "I couldn't have done it on my own, David at Wheatley has been an absolute gem."
Another tenant, also from Glasgow, said: "My advisor let me know about discounts on my rent I was entitled to and pension credits."
The 67-year-old said her first application was rejected, and her adviser appealed the decision and her claim was accepted.
"She deserves a medal, she let me know what I was entitled to and did all the paperwork for me. I can't thank her enough."
Laura Pluck, Wheatley Group Director of Communities, said: "Supporting our tenants through these difficult times is a priority for Wheatley Group.
"Welfare benefits are really important for many people on low incomes and we want to help people claim benefits and tax credits they're entitled to.
"I would encourage any Wheatley tenant who is struggling to contact their housing officer immediately. We are here to help."
Thursday, February 02, 2023