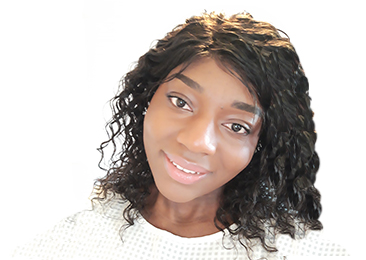 Antonia Katula
Antonia Katula, 21, is a GHA tenant and loves being on Wheatley's Modern Apprentice programme.
Going to college or to university isn't for everyone. It wasn't for me.
I started off at college studying hospitality management, but I quickly knew I didn't want to carry on.
At that stage I wasn't sure what I wanted to do. All I knew was I wanted somewhere stable and with good opportunities.
When I was on Facebook one night I came across a post advertising the Modern Apprentice scheme.
I was already living in a GHA home, but didn't realise you could get an apprenticeship.
I applied and I was so, so happy and relieved when I got accepted. I was working in a bar at the time. I handed in my notice the very next day.
My first role at Wheatley was working in the training academy. I got to experience what it is like to work in a big and busy office.
I then moved out to the GHA office in Anniesland. I like to think of myself as a people person so this was ideal for me.
I was meeting tenants, working with the housing officers and much more.
An opportunity came up to work in the customer service centre in December and I jumped at it.
You get to deal with people of all ages and all backgrounds. You need to be flexible, adaptable and think on your feet. But help is always there is you need it.
I'm not sure where I will go next, but I do know I want to stay part of the company.
Back to Our stories