Wheatley staff recognised for their professional excellence
Two Wheatley Group professionals have been recognised as leaders in their fields.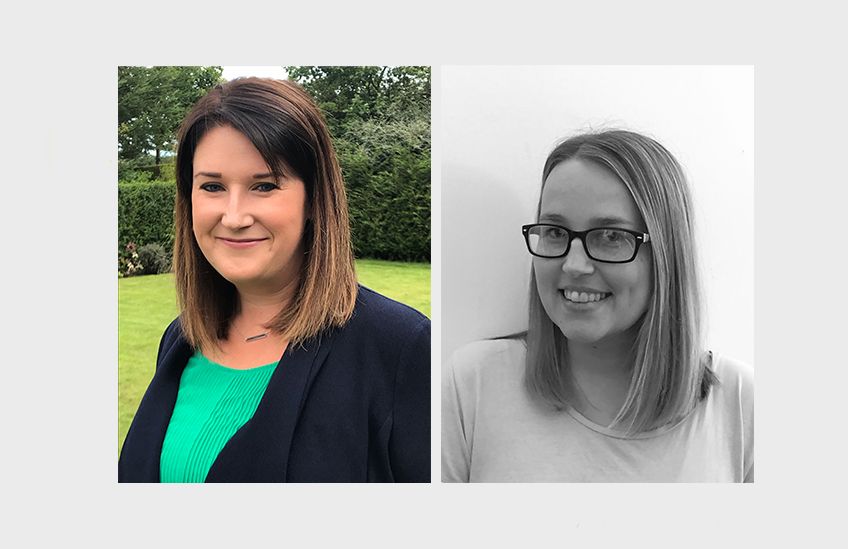 Wheatley Group solicitor Katie Graham has been recognised by the Law Society of Scotland for her expertise in housing law, while her colleague, Joanne Connelly has been named in the top 100 Young Chartered Accountants in the country.
Katie, who has been at Wheatley since 2014, is the first in-house solicitor in Scotland – and only the fourth in the country overall – to gain the accreditation from the Law Society of Scotland. It recognises her expertise and experience in Housing, Residential and Tenancy Law.
The Law Society of Scotland accreditation scheme offers recognition to solicitors who develop specialist knowledge throughout their career.
Currently around 500 solicitors in Scotland have accreditation in one or more specialism.
Katie applied for the accreditation in June with a portfolio of complex cases she had worked on at Wheatley that demonstrated her specialism and knowledge of housing, residential and tenancy law.
Katie, 36, who began her career at Renfrewshire Council, now specialises in handling cases involving anti-social behaviour and rent arrears.
Working as part of an experienced team, she also offers legal advice to many areas of the business and delivers training to colleagues.
Katie said: "I am really delighted to have my hard work and expertise recognised in this way and it is great for Wheatley to have this national recognition."
Meanwhile, Katie's colleague at Wheatley has been named as one of the top 100 Young Chartered Accountants of 2020.
Wheatley Care Finance Manager Joanne Connolly was chosen as one of the best and brightest by the Institute of Chartered Accountants of Scotland (ICAS).
The CAs selected in this year's list all faced an anonymous and rigorous judging process focused on finding young professionals who are outstanding in their field.
Joanne's role sees her working closely with the Wheatley Care management team, preparing monthly management accounts and board packs which are used to review the financial performance of the care services.
Joanne said: "I'm really proud to be included in the Top 100 list. I've been a qualified CA for nine years, so it's lovely to be recognised in this year's list. I joined Wheatley in February 2019 and I've really enjoyed my time with Wheatley so far."
Wednesday, September 09, 2020