Older Wheatley customers to receive welfare visits
Wheatley customers over the age of 70 will receive drop-in visits from their housing officer over the winter months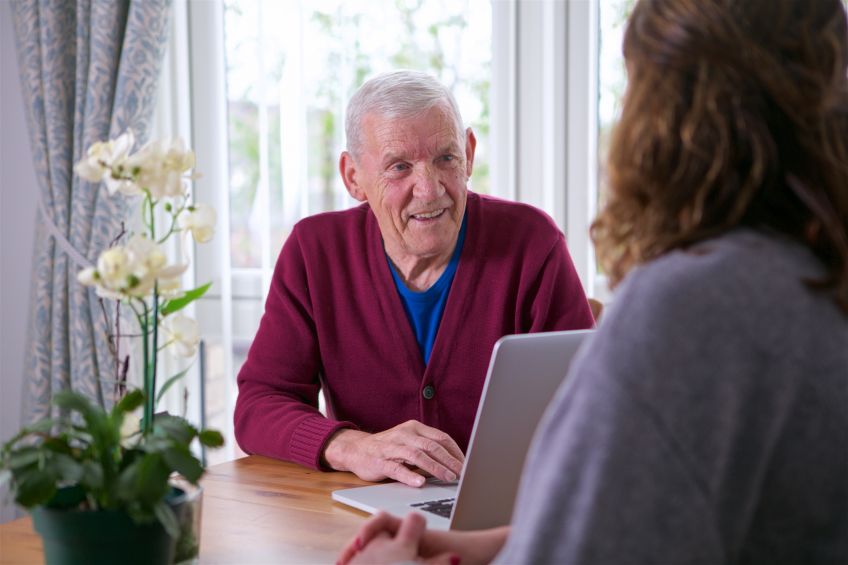 Customers of all social landlords within Wheatley Group – Scotland's leading housing, care and property-management group – will be visited by their housing officer, who will check in on their welfare and provide advice and support on paying energy costs, rent or on food bills.
Around 10,000 Wheatley customers over the age of 70 will be visited as part of the new initiative. The welfare visits have already started and will carry on until March 2023.
It is one of a range of wraparound support services offered by Wheatley Group to help tenants, including emergency food supplies through EatWell as well as free expert welfare benefits and fuel advice.
Recently, Wheatley launched its 'Here for You' campaign, the group's £6m cost-of-living crisis Scotland-wide campaign, which gives housing officers extra tools to support customers.
All vulnerable Wheatley customers will get a visit from their housing officer while every tenant will receive a letter outlining the different support available to them and urging them to get in touch if they are struggling.
Hazel Young, Group Director of Housing and Property Management, said: "We're doing all we can to support our customers in these challenging times.
"We know that this time of year can be difficult for some people at the best of times, but in this cost-of-living crisis, it can be even harder.
"Over the coming weeks, our housing officers will be visiting older residents to check on their wellbeing, have a chat and find out what extra support they need at this time.
"We would encourage any customer who is struggling to get in touch with their housing officer, we are here to help."
Thursday, December 15, 2022