GHA unveils net-zero retrofit programme for homes in Glasgow
Homes in Glasgow are to benefit from major improvements in energy efficiency thanks to a new net-zero retrofit project by GHA.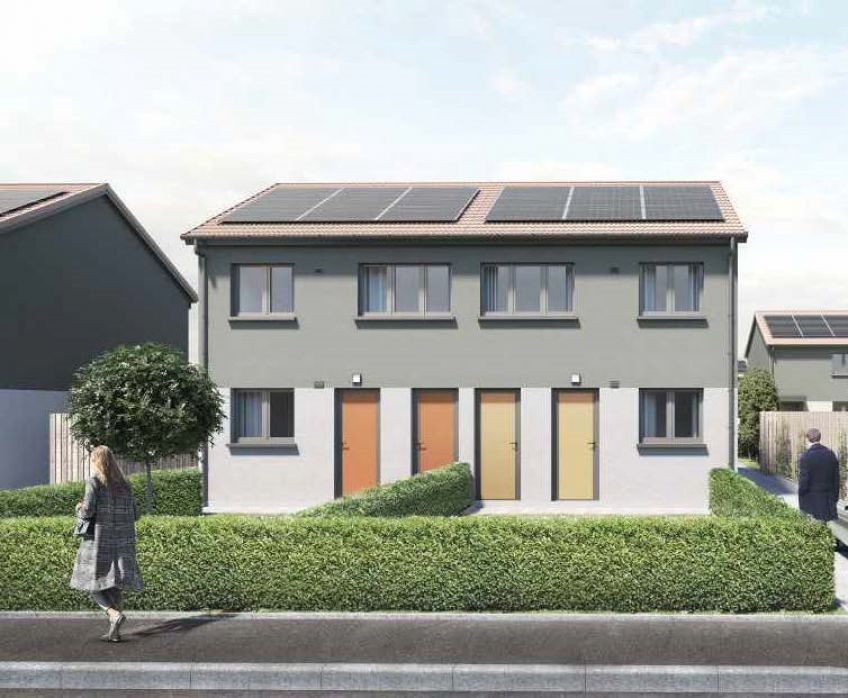 A total of 36 Canadian timber homes in Drumchapel will benefit from a £1.5m 'deep retrofit' programme.
Built in a non-traditional post-war style, the semi-detached homes have an external timber frame panel system, low levels of insulation and electric heating.
The buildings are expensive to heat which means tenants have to pay more on their fuel bills.
GHA, part of Wheatley Group, will replace the timber frame panel system with new energy-efficient external wall insulation - and also fit triple-glazed windows and insulated external doors.
Electric heating will be replaced with high-efficiency air source heat pumps, solar panels and a heat recovery system allowing energy used at the property to be partially self-generated.
Stephen Devine, Wheatley's Director of Assets and Sustainability, said: "These homes have very low energy performance ratings, and our retrofit work will transform them into some of the most energy-efficient homes we have.
"It's just one of the steps we're taking to bring net-zero into the heart of our communities as part of our ongoing commitment to sustainability."
The retrofit programme will also be extended to homeowners thanks to £185k funding from the Scottish Government's Energy Efficient Scotland: Area Based Schemes (EES: ABS) which is administered by Glasgow City Council.
New external wall insulation will help limit heat loss in the winter and prevent heat build-up in the summer.
The net-zero project will also make homes quieter through better sound proofing.
The retrofit will bring an estimated 87% reduction in energy consumption and see the Energy Performance Certificate rating change from 'E' to 'B'.
It's estimated there will be a reduction of annual carbon emissions of almost seven tonnes per home.
GHA is consulting with residents in the homes – 22 tenants and 14 owners – with a view to starting the work next summer.
Stephen added: "We want to help our customers reduce the cost of running a home.
"We will use the feedback and learning from this project to inform future investment work on other non-traditional build homes so we can offer unique solutions to all of our customers."
The project is another way Wheatley - Scotland's leading housing, care and property-management group - is driving the green agenda in homes and communities throughout Scotland.

The Group is investing £100m on sustainability initiatives over the next five years as part of its 'Greener Homes, Greener Lives' campaign as Glasgow gets gears up to host COP26.
Tuesday, October 05, 2021