Helensburgh homes bring new beginnings for residents
Helensburgh residents have spoken of the "big difference" moving to a new £4.58 million housing development has made to their lives.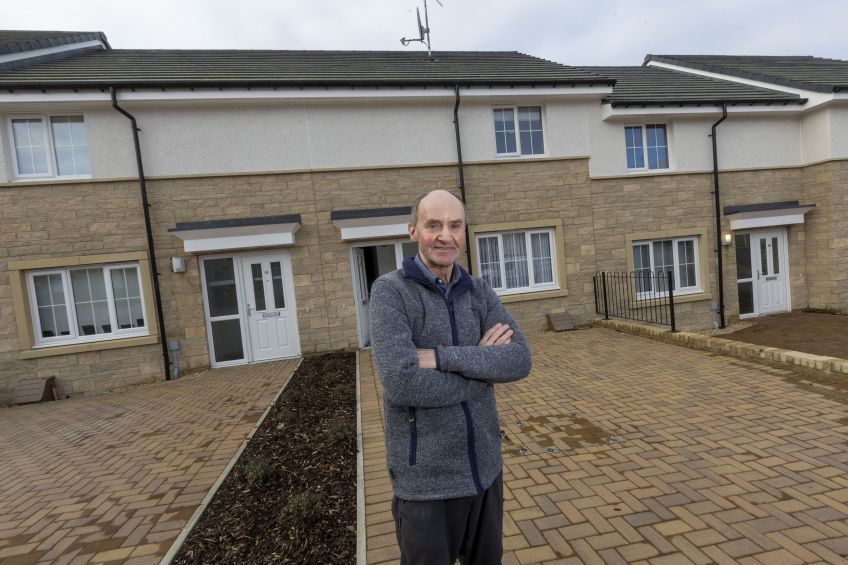 The high-quality, energy efficient homes at Alder Gate include a mix of 36 one, two and three-bedroom houses and flats and four accessible properties, all for social rent.
Loretto Housing Association – part of Wheatley, Scotland's leading housing, care and property management group – contributed £1.92 million to the development.
The homes are a first for Loretto in the coastal town.
Retired postal worker Colin Thomson, 69, said: "It's really nice. I used to live in Glasgow and never thought of moving to Helensburgh.
"When I first went to look at the house, it was a lovely sunny day. I walked along the seafront then sat on a bench, looked out to sea and thought "This place is for me".
"I like the sitting room, and the kitchen is nice and big. When I was in my old house, I was embarrassed to have visitors, but not here – people want to come and see me."
Speaking about her new cottage flat, Sharon Reid, 52 – who stays with her Maltese, Leia – said: "It's great and has a beautiful view of the sea.
"I love the estate it's in – it's got such a nice feel about it.
"One of my favourite things is it has no stairs. In my old house – which was over two levels – my legs would give way, which made the stairs a struggle, so it's made a big difference moving here.
"It has a small garden that's easy to look after and, in the summer, I can sit out and enjoy it."
The homes at Alder Gate were built by Bellway with the help of a £2.25 million grant from the Scottish Government and £432,000 from Argyll and Bute Council.
Chair of Loretto, Eric Gibson, said: "We know the difference high-quality, affordable homes can make to people's lives.
"There is a strong demand for more social rent homes in Scotland. To help meet this demand, we've made a commitment to build 500 new, energy efficient homes over the next five years.
"Alder Gate is part of this commitment, and we hope these homes continue to bring to the community for years to come."
Loretto is currently on-site building 24 units at Main Street in Maddiston, Falkirk. It recently completed 146 homes for social rent at Queens Quay in Clydebank.
Wednesday, March 01, 2023