Mid-market homes in East End snapped up by house-hunters
Homes for mid-market rent in a new development in the East End of Glasgow were all snapped up in record time.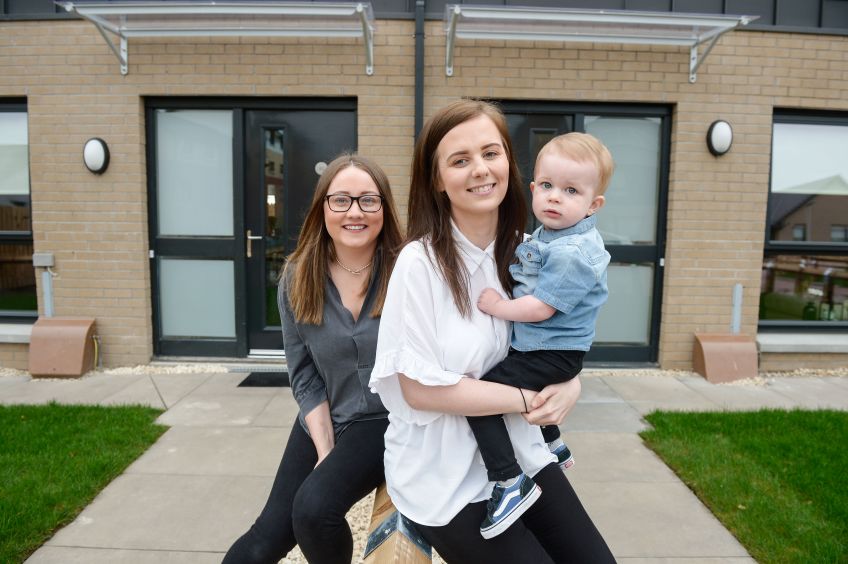 The 45 houses and flats in Barlanark, built by GHA and managed by Lowther Homes, both part of Wheatley Group, sparked 500 notes of interest from people looking for a quality, affordable place to live.
Glasgow-based contractor and manufacturer CCG (Scotland) Ltd delivered the homes, a mix of one and two-bedroom cottage flats and two bedroom terraced houses, on behalf of GHA, on the site of old tenements.
As well as being spacious and energy-efficient, the homes in Burnmouth Road, with rents starting at £400 a month, have a mix of private and communal garden areas. Phase one was completed in March with the final phase following in July.
Lowther Homes Letting Manager Moira Devlin said: "We were astonished by the huge amount of interest as soon as the signs went up. We knew the quality of the homes would make them popular but were amazed when we received 500 notes of interest. We've never known flats to go this quickly. It just goes to show people are looking for affordable quality homes to let and mid-market is a great option for them."
Pals Nicole Cleugh and Megan Linton, friends since they met at college in 2015, are among the residents who have moved into the development.
The two mums, both studying nursing at Glasgow Caledonian University, are now next-door neighbours. Both were keen to have a garden for their children.
Nicole, 26, said: "It's great having someone you trust right next door. It's great for the kids and they are often out playing together in the garden."
Megan, 23, added: "The house is great – it's so much more spacious than I had imagined. My favourite part is the kitchen which is really big."
CCG Chairman and CEO, Alastair Wylie, said: "Once again CCG and our Wheatley Group partners have come together to create a fantastic development aiding the supply of affordable, energy-efficient housing in the east end of Glasgow.
"Through the use of off-site methods, we have ensured quality and sustainability standards whilst delivering the project efficiently within a year's duration."
Wheatley and CCG are also committed to making sure the community benefits from new-build projects. Four full-time site-based jobs, three trade apprenticeships, five work placements were created by the Barlanark development. The project also supported four other trade apprenticeships and a trainee site manager who were already employed by CCG.
Mid-market homes typically have rents below the local market rates and are designed to be an affordable option for those who can't afford to buy but have no priority for social housing. People earning up to £40,000 are eligible, with priority given to key workers.
Monday, October 01, 2018