Minister welcomes Wheatley's commitment to housing veterans
Minister for Veterans Graeme Dey MSP has welcomed Wheatley Group's commitment to providing homes for people leaving the Armed Forces.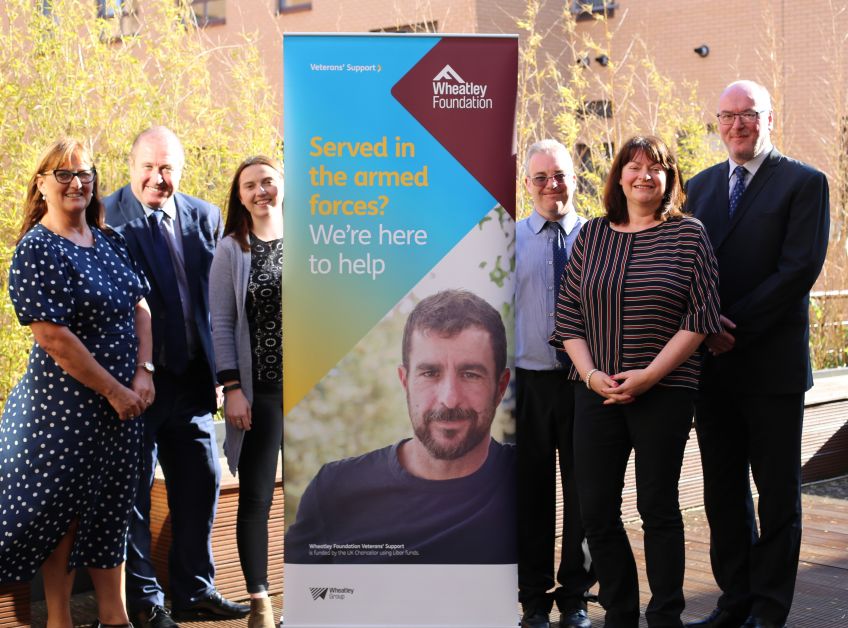 Wheatley, Scotland's leading housing, care and property-management group, is to provide 10 homes each year to former armed forces personnel.
The move is another way Wheatley is helping ex-servicemen and women overcome problems they can face in adjusting to civilian life.
Graeme Dey MSP, Minister for Parliamentary Business and Veterans, praised the commitment as he visited Wheatley House in Glasgow to learn more about the initiative.
Mr Dey said: "Wheatley Group's work is a fantastic example of the devoted support we have in Scotland for our Armed Forces community.
"I very much welcome the commitment to set aside 10 homes for veterans every year, especially as that sits within a much wider support offering.
"Initiatives such as this will help achieve my ambition that Scotland should become the destination of choice for those leaving the Armed Forces, with the best possible support that society can offer."
James Dornan MSP for Glasgow Cathcart, who introduced the Minister to Wheatley, said: "It's been clear for some time that ex-servicemen and women can be particularly susceptible to becoming homeless.
"Therefore, I was delighted when Wheatley agreed to my request to help support these veterans by making available 10 homes per year for them.
"I want to thank Wheatley Group and Chief Executive Martin Armstrong and I look forward to continuing to work with them and others to help our veterans."
In 2016, Wheatley secured £473,000 grant from HM Treasury's Libor Fund to set up the Veterans' Support Service. The service gives personalised support to people who have left the Armed Forces and need help with issues such as housing, money, access to health care and settling back into a community.
The service, run by the Wheatley Foundation, the Group's charitable trust, has helped almost 150 veterans so far.
Martin Armstrong said: "We recognise a significant number of veterans need support to settle back into civilian life. Housing, as highlighted by the Minister and James Dornan MSP, is a key part of that transition and we are only too happy to play our part in helping our veterans make what can often be a challenging adjustment."
Wheatley's Tenancy Support Service, run by Loretto Care, also offers veterans at least 12 months' mentoring to tackle housing, employability and financial-inclusion issues.
Friday, October 12, 2018