Site of former primary school is transformed into 45 new homes
The site of a former primary school in the south side of Glasgow has been transformed into 45 new affordable homes.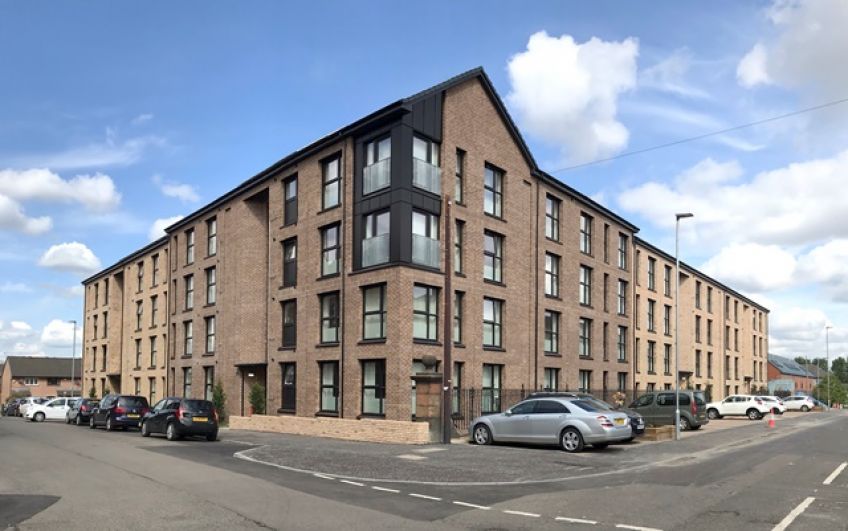 The Lowther Homes mid-market development in Batson Street, Govanhill – built by contractors CCG (Scotland) Ltd – is on the site of the old Victoria Primary School, which was demolished in 2017.
The homes were built by GHA and are let and managed by GHA's partners in Wheatley Group, Lowther Homes.
The development, made up of 40 flats and five houses, also features a communal landscaped courtyard and 25 car parking spaces. The houses each have their own garden.
The £5.9million project was built with the help of Scottish Government funding of £1.6million.
Rent for the spacious, energy-efficient new homes – the vast majority of which have already been let – is between £400 and £505 per calendar month.
David Fletcher, Wheatley Group Director Development, said: "We're delighted to increase the supply of much-needed affordable homes in the city.
"Mid-market rent homes provide a good option for people who may not qualify for social housing but can't afford to buy."
Glasgow-based CCG utilised their construction expertise to ensure enhanced levels of quality and environmental performance and as a direct result of their involvement, were also able to provide a series of initiatives for the local community.
CCG Managing Director, David Wylie said: "Our capabilities in 'offsite' methods of construction means that these new homes have an enhanced building fabric ensuring that residents can reduce energy consumption and lower their fuel bills."
As part of the contract, CCG created five fulltime jobs and two apprenticeships as well as engaging with local schools and contributing towards a new wheelchair ramp for a nearby community garden.
Tuesday, August 13, 2019