Wheatley enlists leading experts on journey to net-zero
Wheatley Group has joined forces with a panel of world-leading environmental experts to support its journey to net zero.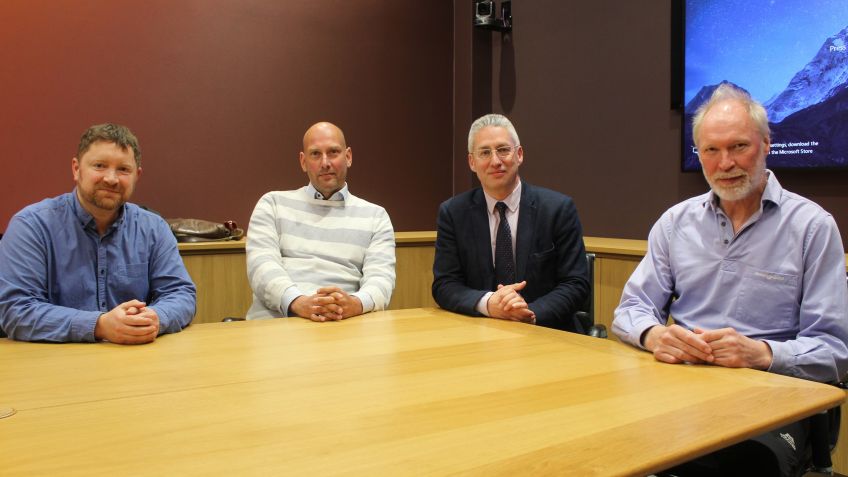 Scotland's leading housing, care and property-management group has set up a panel with renowned national and international academics and thought-leaders to support its sustainability plans and help meet the Scottish Government's requirement for Energy Efficiency Standards in Social Housing (EESSH) by 2032.
The 'Pathway to Net-zero Advisory Group' is chaired by Sean Smith, Professor of Future Construction and Director of Centre for Future Infrastructure at the University of Edinburgh.
The advisory group also comprises Chris Morgan, Director of John Gilbert Architects in Glasgow; Professor John Currie, Director of the Scottish Energy Centre at Edinburgh Napier University; and Dr York Ostermeyer, acting Chairman of CUES Foundation – an independent community of experts from industry and academics based in the Netherlands.
Professor Smith said: "Meeting the many challenges in reducing emissions from homes will require a local to global effort, new approaches and funding. Bringing together these experts in their field, with Wheatley's ambition and practical understanding, is a great example of the innovation that will be needed in addressing the climate emergency.
"Through the work of the advisory group, we aim to play our part in helping to ensure Wheatley's investment in reducing emissions from their homes has maximum dual benefit for tenants and the planet."
The group will meet four times a year and will support the Wheatley Group Board in realising its ambition to set the benchmark for sustainability in the housing sector in Scotland.
Last year, Wheatley launched a £100m 'Greener Homes, Greener Lives' campaign to drive its green agenda and help eliminate fuel poverty by 2026. This includes investing:
£36m on new double/triple glazed windows to make homes more energy-efficient;
£10m on external wall insulation to help improve the thermal efficiency of homes and cut fuel bills;
£10m on 'Connected Response', an innovative solution to inefficient and expensive electric heating which has been shown to reduce energy use by up to 30% and cut bills by up to £300 per year; and
in 500 low and zero carbon heating systems in the last year alone, including air source heat pumps, Solar PV and batteries.
Stephen Devine, Director of Assets and Sustainability at Wheatley Group added: "Wheatley is delighted to assemble this world-leading panel of experts.
"We are absolutely committed to creating 'Greener Homes, Greener Lives' across Scotland. Our ambitious sustainability targets and a range of other initiatives will help our long-term aim of reaching net-zero and eliminating fuel poverty.
"Many of our communities are already benefiting from our massive investment programme, including new energy-efficient heating systems in multi-storeys and solar panels, which make our homes more environmentally friendly, but we know more needs to be done.
"This new advisory group will bring their vast experience and expertise to help make a real and lasting difference to communities now and for generations to come."
In summer 2021, Wheatley became the first housing group in Scotland to gain the prestigious Planet Mark accreditation. The UK's leading sustainability body hailed Wheatley as 'a leader in the housing industry' for its commitment to reducing carbon emissions.
Wheatley Group includes registered social landlords Wheatley Homes Glasgow, Dumfries and Galloway Housing Partnership, Dunedin Canmore, Loretto Housing, West Lothian Housing Partnership and Scotland's largest private rent company, Lowther Homes.
Wednesday, June 01, 2022