Wheatley's investment in housing boosts Dumfries and Galloway economy by over £40M
The local economy in Dumfries and Galloway has been boosted by more than £40 million thanks to a massive investment programme by the region's largest social landlord.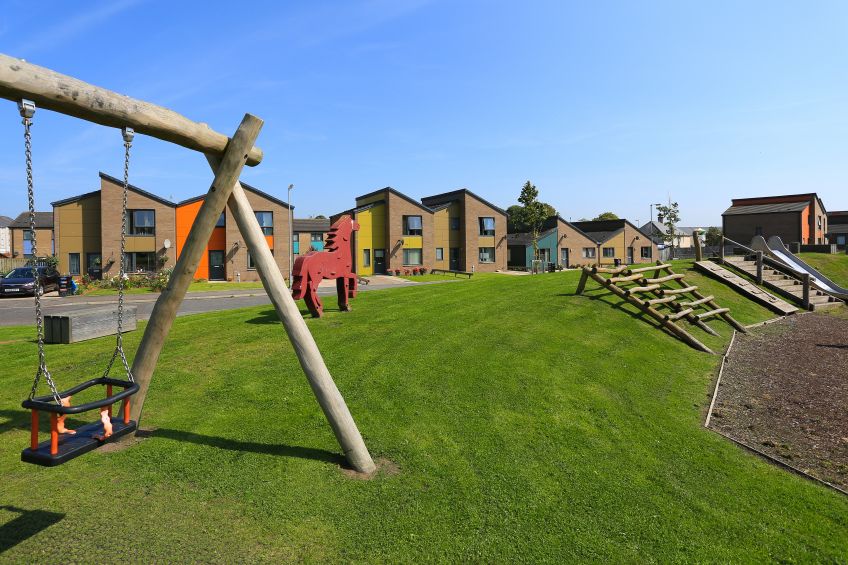 A new report by Wheatley Homes South outlined the scale of its investment in the region since it became part of Wheatley Group in 2019.
Almost £8 million has been invested in building new homes, with £30 million spent on maintaining and upgrading existing properties.
On top of this, new contracts worth more than £3 million have been signed with local firms across the region.
Alan Glasgow, Managing Director of Wheatley Homes South, said: "When we became part of Wheatley Group four years ago, we made a pledge to tenants we would improve existing homes and services and deliver hundreds of new homes.
"We are on track to achieving all of these promises – and much, much more. It is great news for tenants, our communities and a fantastic benefit to the wider region.
"Wheatley's investment is more than just bricks and mortar. It is about creating a better future for our tenants across Dumfries and Galloway.
"We are proud of the difference our investment has already made so far and the lives it has helped transform."
Since 2019, Wheatley Homes South has built more than 160 new energy-efficient, family homes in Dumfries & Galloway.
Dumfries and Galloway Council Leader, Councillor Gail MacGregor said: "Our Council is committed to improving the health and wellbeing of local people, enabling them to lead independent and healthy lives. We want to ensure through our partnership work that they can access high quality, affordable housing to support their needs. This level of investment in the region is welcomed, and we look forward to continuing our close working relationship with Wheatley Homes South.
"The Council's Strategic Housing Investment Plan has recently been agreed by the Economy and Resources Committee. It provides the opportunity to target over £60million of national funding towards the delivery of new affordable homes and plays a critical role supporting the aspiration to build 800 new homes across our region."
Wheatley plans to build 800 new homes for social rent in the region by 2026.
The massive investment programme has created 111 local trade roles and nearly 240 job and training opportunities for Wheatley Homes South customers.
Sylvia Collins, 78, who moved into a new Wheatley Homes South home in Stranraer, said: "I have had quite a few health problems and, with limited sight, my previous home which had stairs, wasn't suitable for me. It has made a huge difference to me moving to a bungalow and having everything on one level.
"I'm over the moon at my new home. I have never been happier, and I really appreciate all the support and help from Wheatley Homes South and everything they have done for me."
Over the past four years, tenants have also been able to access a whole range of new support services for the first time, including:
a Neighbourhood Environmental Team service;
fuel advice;
welfare benefits advice;
free upcycled furniture;
a food support service;
modern apprenticeships;
and education bursaries.
In the last 12 months alone, Wheatley benefits advisers have helped customers across Dumfries and Galloway access more than £1.5 million in benefits.
Wendy Clark, 54, lives in Dumfries with her husband and their four grandchildren. She recently received support through Wheatley's Home Comforts service, which collects and up-cycles furniture and then distributes it to tenants in need.
"When the grandkids moved in, I was struggling to get beds for them, but my housing officer Niki told me about Wheatley's Home Comforts service, and she was able to get me furniture I needed.
"It's made a huge difference. I really appreciate that this type of support is out there. It really lifted my spirits and gave me one less thing to worry about. I've never been so grateful in my life as I am to Niki for all the support she's given us.
Wednesday, October 18, 2023